Student Support for Practical Issues in Business Law
64
people have signed this petition.
Add your name now!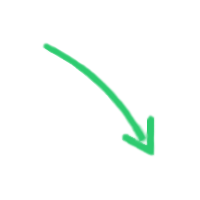 64

people

have signed.

Add your voice!
Maxine K.
signed just now
Adam B.
signed just now
A Letter of Support For a New Course: Practical Issues in Business Law




Names of students proposing the course: 

Laura McGee (laura.mcgee@utoronto.ca) (2L) 

Daniel Everall (daniel.everall@utoronto.ca) (2L) 

Hani Migally (hani.migally@utoronto.ca) (2L) 

Jeffrey Ma (Jeffrey.ma@utoronto.ca) (2L)




The students proposing this course believe that practical coursework is an essential part of a legal education. In this regard, we have spotted a gap in U of T's current clinical offerings. To remedy this situation, we are proposing a new course, "Practical Issues in Business Law", which would focus on the development of students' practical business law skills. 




As part of the Faculty of Law's course proposal process, demonstrated student interest in a proposed course is considered persuasive. Therefore, if you would be interested in taking this course, we ask that you help to us with its creation by signing on to this letter of support. A potential description of the course and an elaboration of the rationale behind the course are both included below. 




Description of Course




Proposed Course Name: Practical Issues in Business Law 




Subject Area: Business law/ Corporate law 




Description of the Course: This course offers students the opportunity to work with clients from the business community to prepare legal documents and offer legal advice. The purpose of the course is to allow students to augment the academic study of corporate and business issues with practical experience. It also provides a valuable service to the community by enhancing access to quality legal advice. Students will be assigned to a client file at the beginning of the term and will be responsible for interviewing the client, determining legal issues, and preparing deliverables. Sample projects include articles of incorporation, employment agreements, partnership agreements, regulatory compliance, and simple contracts. Sample clients include small businesses, entrepreneurs, start-ups, non-profit organizations, and summer businesses. Students will work with the assistance and supervision of a qualified director with experience in business law. 

 

Seminars: The class will meet twice a week for the first 2-3 weeks of the program. At these sessions, practitioners will introduce students to the fundamentals of business law. The class will then meet for two hours every other week. Students will also meet with the Director and practitioner mentors on an ad hoc basis. 




Evaluation: Students will be required to produce written work related to their cases. They will also write a 3,750 word (15 page) reflection at the end of term. Students will receive a grade of Honours/Pass/Fail based on their reflection (40%), written work and other projects (30%) and attendance and participation at seminars (30%). 




Pre-requisite: Business Organizations 




Rationale for the Course




The short-term goal for the course is to provide an experiential learning opportunity for U of T Law students. The long-term goal is to expand student and community involvement by establishing a U of T Business Law Clinic. The course and the clinic would (i) provide a valuable learning experience for students, (ii) serve an important community function, and (iii) allow U of T to further develop its reputation for excellence in corporate law. 




Good for students. The course would offer practical business law experience that would complement academic coursework. Students would develop practical skills including client intake and case management, communication, negotiation, and legal analysis. Practical experience would also help students decide if they want to practice corporate law in the long-term. 




Good for the community. Legal fees are one of the largest barriers to small businesses and aspiring entrepreneurs. Many business owners do not have access to capital to pay large legal fees, and entrepreneurs from underprivileged communities are often unaware of how to obtain quality legal advice. U of T students could help fill this gap and thereby promote equal opportunity, economic growth, and economic mobility. This would create a mutually beneficial relationship between clients and law students. 




Reputation. The University of Toronto is the leading law school in Canada, and prides itself on a offering a wide array of clinical opportunities. It also enjoys an unparalleled reputation for corporate law in particular. In order to maintain its reputation and prestige in this area, U of T should remain on the leading edge of practical education. In the past ten years, four other Ontario law schools have implemented and expanded clinical offerings for business and corporate law. Business law clinics are among the most popular clinics at these schools, and informal polls suggest that prospective students have been influenced by the opportunity to get involved with these clinics. 




Demonstrated Success. Business Law Clinics are also a standard feature of top tier American law schools. The Harvard Transactional Law Clinic operates in conjunction with a Transactional Practice Clinical Seminar course. Students receive 2-4 credits and work in one of three areas: business and non-profit, real estate, or entertainment Law. Yale Law School runs a Non-Profit Organizational Clinic which provides business advice to non-profits. Students attend 5-6 seminars throughout the year and receive 1-2 credits for their work. The Harvard and Yale clinics have been in operation for more than 15 years and play a key role in the Boston and New Haven communities. 



Links