New Uniform Policy
13
people have signed this petition.
Add your name now!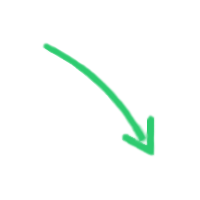 13

people

have signed.

Add your voice!
Maxine K.
signed just now
Adam B.
signed just now
We the people of St. Rita School believe that again changing the uniform policy will not help the problem at hand. We parents feel the uniform policy does need revision, however, not to this extent. We believe that a committee should have been formed to discuss this and different view points considered. We believe that enforcement of the policy is what is needed. We believe that a strong hand in enforcing this policy at school will help solidify its existence at home. It is very difficult to enforce it at home when your children say "no one ever gets in trouble for it". It seems like we keep changing our uniform policy rather than enforcing it and will changing it this time to something new really make a difference We believe that the present policy is inconsistent with enforcement at this present time. It needs enforcement from the get-go. It will not be fair when some parents will abide by the new policy and others won\'t. This is only going to create more conflict, more children out of dress code, and how will it be handled Cost for a lot of us is an issue. Let us keep our plaid, and not change to the navy skirts. Navy skirts will cost more money to buy all new again when a lot of us still have good skirts in good condition, which could be sold at a discount in an used uniform sale or given to younger children or simply donated to families in need. It takes more pairs of pants compared to skirts to last for most of the week, and that is more costly going to pants. The pants wear out faster than the skirt and also they grow out of them faster as well when they are in a growing spurt. There is no Dennis Uniform store in Rockford to go pick up any extras at when needed, and to order them, there is shipping costs involved or to drive in there at almost $4 per gallon (as they won\'t take our Dennis Uniform Scrip over the phone or online) really ups the cost of using them exclusively. One way to alleviate this matter is to allow all girls to wear skirts or skorts. Skirts can hide girls growing spurts by simply letting the hem down as they grow, and we all who have girls know that they grow a lot during the Jr High years. If the matter of the girls wearing them too high is the issue of why they were removed, then make them wear it to the knee when they kneel on the floor or all wear a skort. We feel that taking them away because they were wearing it too short is an easy way out of dealing with adherence to the daily uniform policy. Discipling and helping them learn to act like young ladies in preparation for wearing them to Boylan would be part of the reason why we send them to your school. Changing the rules to accommodate the few that don\'t abide by the rules is not fair to all that do. The girls suffer, and the parent\'s pocket books suffer as well. Our children need to learn to sit like young ladies in their skirts especially for preparation to go onto Boylan where all girls wear skirts. It makes no sense for them to start out wearing jumpers and skirts and then take them away at the Jr High level only to put them back in skirts in High School again. What does that accomplish to do that We are entrusting you to prepare our children to act and dress appropriate to the Catholic modesty code. Our kids should be given a chance for all girls to wear the skirts once again, as the pants did not solve the problem. It starts at home but needs enforcement at school and not to look away and allow things that are not allowed or prohibited in the policy. Socks perhaps should all be knee high length for all girls rather than a sport sock. Boys should have to wear their shirts tucked in rather than "bloused", and belt checks should be done. Lloyd plaid is "our St. Rita" plaid. Everyone knows us by our plaid. Every school has a unique identifying plaid and our kids wear it with pride for our school. We will look no different than some of the other private (not parochial) schools by changing to this new color. There will be no unique St. Rita color to our uniforms. You can keep changing the dress code policy, but unless it is enforced there are people that will abide by it and one\'s that won\'t, and how are you going to deal with that How many times will it be changed to accommodate those people We realize that dealing with daily uniform issues takes time and can be quite challenging, but changing this again will not change anything unless it is enforced. We stand behind you for enforcing the dress code policy and disciplining our children for uniform violations, but only if it is enforced for all students. We can enforce at home, but unless we get backing from school, it falls on deaf ears. Enforcement at school level needs to be done!
Sponsor
We the people of St. Rita School believe that again changing the uniform policy will not help the problem at hand.