Stricter policies and sentencing guidelines in N.Y. for 1st and 2nd degree murder
14
people have signed this petition.
Add your name now!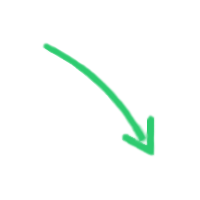 14

people

have signed.

Add your voice!
Maxine K.
signed just now
Adam B.
signed just now
To: Mayor Bill de Blasio, Gov. Andrew Cuomo, Senator Chuck Schumer
On Oct.19, 2018, my son, Sgt. Hason S. Correa-US ARMY-Afghanistan-Retired Veteran was brutally and savagely murdered in Harlem, N.Y. Hason was kicked, punched, stomped and stabbed 9 times, as he was trying to flee, by 4 people he did not know nor had he done any harm. Hason's father was also critically assaulted by the same 4 people when he tried to come to Hason's aid. He was kicked, punched, stomped and stabbed 10 times. Hason died at the scene from a fatal stab wound to his heart. His father underwent major surgery to repair the damage to his heart and intestines from the brutal slaughter. He is recovering. Hason was buried at Calverton National Cemetary in Long Island, NY with full military honors.
2 of the suspects are in custody facing 2nd degree murder and 1st degree gang assault charges. 2 suspects, the actuall stabbers, are still at large. Free to violently assault or worse, kill again. 3 of the suspects are siblings, 1 sister and 2 brothers. The 4th suspect is not biologically related but is a member of the gang. All 4 are between the ages of 31-37 years old and are repeat violent felony offenders.
NY's policies and sentencing guidelines for repeat violent felony offenders have many loopholes and flaws that allow the violent felony offender to slip through the cracks in the system over and over again never addressing the core issues that cause the offenders repeated violent behavior. Before the violent offender is considered for release on Parole there needs to be proven evidence the violent offender has been rehabilitated. Longer sentences can give the violent offender the needed time to address their repeated violent behavior as well as provide the evidence needed to prove rehabilitation which needs to include but not limited to mandatory completion, with certificates from accredited and licensed facilitators; Anger Management, drug & alcohol treatment, life skills, job readiness, GED, Re-entry counseling, family and community ties, and spiritual growth. Without the basic tools and deterrents needed to re-enter society violent offenders should not be released on parole. The vicious cycle of recidivism will continue unless reform is present. Families will continue to suffer loss of loved ones, communities will continue to live in fear and tax payers will continue to be burdened. Repeated violent felony offenders, without intervention, end up becoming 1st and 2nd degree murderers. There needs to be no considerations or leniency for the repeat violent felony offender turned murderer; life without the possibility of parole. Hason's story is the example and the case that will set the president in NY for the new laws.
Our Criminal Justice system failed to protect Hason and many other victims from repeat violent felony offenders. Even though Hason put his life on the line, with pride and courage, everyday on the battlefield in Afghanistan to protect US. Where is the outrage? We owe Hason the respect to put resources into apprehending the 2 suspects who killed him before they kill again.
D.O.U.G.Soul, Inc.-Rescue Angel© advocates for stricter policies, legislature amd sentencing guidelines in NY for 1st and 2nd degree murder as a deterrent to recidivism for repeat violent felony offenders.
Turning pain into POWER.
Thank you for your support.
Madeline Brame

President and Founder

D.O.U.G.Soul, Inc.-Rescue Angel©

Hason's Mom