Strengthen Rural America!
59
people have signed this petition.
Add your name now!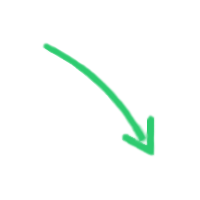 59

people

have signed.

Add your voice!
Maxine K.
signed just now
Adam B.
signed just now
America is one economy. Strong cities need strong towns, and vice versa. Rural areas provide markets for urban goods and services as well as many urban workers and leaders. Urban centers, likewise, provide markets for rural products. If rural and urban areas don\'t work together, they might not work at all. America is strongest when all of its communities are strong and all of its people have access to genuine opportunity. Rural America is a valuable part of America. But today its not sharing in the nations prosperity. It is hurting all of America. The Center for Rural Affairs is calling on rural Americans to join the thousands of people that are standing up and speaking out for rural America. Add your voice to the voices of thousands by signing the Centers Rural Action Petition. When rural young people are denied the opportunity to build homes, businesses, lives and careers, rural America contributes fewer taxes, fewer jobs and less productivity to America. To contribute to the nations prosperity, Rural America must share in it. When community is weakened, the bonds that make us strong are weakened. In strong communities we are more likely to help each other. To uplift rural values, we must lift up rural communities. The WalMarting of the American economy andthe destruction of family farms and small business is shrinking the rural middle class. People denied a stake in the American dream, are less likely to take responsibility for sustaining it. There are practical strategies that work to revitalize 21st century rural communities. But local initiative must be matched by federal policies that support rural revitalization, rather than hinder it. The 2007 farm bill provides an opportunity to change course. We do not have to choose between family farms and rural communities. The single most effective thing Congress can do to strengthen rural America is to cap farm payments and stop providing subsidies that mega farms use to drive smaller operations out of business. Capping payments to mega farms will save money that can be invested in initiatives that create a future for Rural America, including: Rural Entrepreneurship: Traditional economic development based on industrial and business recruitment simply does not work for most rural communities. Investment in entrepreneurial development based on small business does work, and helps bring people back to rural areas by creating economic opportunity. Rural Asset Building: These strategies help individuals and families build an asset base that lifts the veil of poverty and dependence on low-wage work, making rural communities stronger and more viable as opportunities are expanded and ownership extended to more rural people. Family Farm and Ranch Innovation: Assist farmers and ranchers in pursuing new, high-value, consumer driven markets for their products, thereby creating enhanced economic opportunities in rural communities. Invest resources in innovative cooperatives and other ventures that increase the profitability and viability of family farms and ranches. Beginning Farmers and Ranchers: The future of agriculture depends on the next generation of family farmers and ranchers. And the viability of many rural businesses, schools and other community institutions also depends on new farmers and ranchers getting started. Invest in training, mentoring, linking, education and planning and invest in the future of family farming and ranching. Conservation: Investing in programs such as the Conservation Security Program, which preserve land and water by rewarding farmers and ranchers for good stewardship on working lands rather than by what and how much they produce, is also good for family farmers, ranchers, and rural communities.
Sponsor
The Center for Rural Affairs, a private nonprofit, is working to strengthen small businesses, family farms and ranches, and rural communities.
Links
www.cfra.org