FrontRunner South - Provo Neighborhood Petition
18
people have signed this petition.
Add your name now!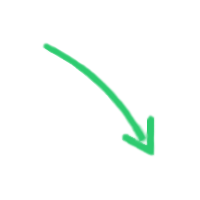 18

people

have signed.

Add your voice!
Maxine K.
signed just now
Adam B.
signed just now
As residents of Provo City and particularly the Section between 1680 North and 1100 North that is West of I-15 and East of Geneva Rd we are very concerned with the addition of the FrontRunner which is scheduled to start in full operation Dec 2012 and is currently in the testing phases. The FrontRunner currently operates between Salt Lake and Ogden Monday through Friday from 4 a.m. to 12 a.m. with daytime trains running every 30 minutes and hourly night trains. It also operates hourly on Saturdays from 7 a.m. to 1 a.m.  If a similar schedule is set for the FrontRunnner South section to Provo then we can expect to see and hear the train up to 35 times a day Monday - Friday and an additional 18 times on Saturdays. This many times a day at speeds of up to 80mph creates a huge amount of noise causing a great deal of disturbance and annoyance.  The affect on our quality of life is at jeopardy, and being out in our backyard with our friends and family will not be as enjoyable.

The main issues:

1. Noise
Here is what UTA reported on noise in their study
"The train operations of the Project will increase the existing noise level by 0 to 1 dBA in 2030. The change in noise levels will be barely perceptible for most people. The Project train operations will have acceptable impacts, based on the Federal Transit Administration (FTA) noise impact criteria. Since no moderate or severe noise impacts have been identified for the train operations, no noise mitigations measures are needed for operational noise."
Full report found here:
http://legacy.rideuta.com/files/CommRailSouthFinalDecision0108.pdf

We have noticed during the testing phase that because the commuter trains travel at such high speeds they generate a substantial amount of noise and annoyance.  Multiply this by 35+ times per day from as early as 4:30AM to as late as 12:00AM and this creates a great cause for concern with the quality of life. It is impossible to not be woken up each time one passes.  How can one get a good nights rest for the next work day. 
2. Visual Appearance
This is a great impact to the community, the visual appearance of a communter train greatly affects the saleability of a home which in turn affects the property value of all houses in the area. Very few people will be willing to pay for a home in this area so us as home owners will be forced to sell at a reduced rate if we decide or have to move

 
This image shows how close the FrontRunner rail road tracks are to the houses, the red line is where the sound wall should be placed. Most houses have at most a 6ft fence and the height of a FrontRunner commuter train is 15'6" in height.
Image shows part of the community that is affected.
Section proposed for sound wall to be installed.
In order to help alleviate the amount of noise the FrontRunner commuter trains emit and reduce the visual appearance of a commuter train we propose a sound wall to be installed in the section from 1680 North to 1100 North just west of the rail road tracks.

We appreciate the support from the community and need to voice our concerns to UTA and our city officials.  If you believe that an installation of a sound wall would improve your quality of life as well as reduce the considerable amount of noise from the FrontRunner trains then please join us by adding your signature and comments below.


Sponsor
Concerned property owners in Provo area. Jose Escobar Jonathan Reni
Links
See Attachment C pg C3
http://legacy.rideuta.com/files/CommRailSouthFinalDecision0108.pdf