City of Guelph - Stop the Madness!
10
people have signed this petition.
Add your name now!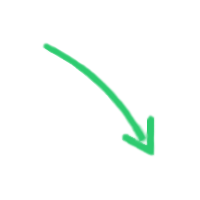 10

people

have signed.

Add your voice!
Maxine K.
signed just now
Adam B.
signed just now
The Financial WHYs of the Compost Plant The Guelph Waste Management Coalition, in addition to its opposition to the site location of the plant, lack of an Environmental Assessment study, health and odour concerns, has strong reservations as to the negative financial impact on the taxpayers of Guelph. As a result our organization poses the follow questions: WHY was a $33 million project approved by Council without a complete business case WHY was it not revealed that the project would cost taxpayers approximately $3.0M in fixed cost plus variable costs of $87.50 per tonne for an overall cost of $387.50 per tonne for 10,000 tons WHY would the City of Guelph during a period when there is a financial strain of budgets approve a project that would add 25-30% to the already existing bloated costs of waste management operations WHY should the City of Guelph borrow $30 million to finance the plant, an action that could potentially threaten the bond rating of the City WHY did the City not apply for a Federal infrastructure grant for the compost plant Was it due to the fact that large projects require an environmental assessment by the Federal Government WHY would Guelph enter into an agreement through a third party that would clearly subsidize the Waterloo Regions organic waste cost WHY would we allow Waterloo to have access to 66% of the capacity and only pay $400,000 or 13% of the fixed cost WHY when Guelph per capita costs in 2008 were already 138% higher than those of the Waterloo Region, should a project that will widen an already unacceptable gap be approved WHY should Guelph build a plant that is to the advantage of Waterloo Region when the latter decided after a feasibility study that it was fiscally prudent to ship waste elsewhere than to have its own composting facility WHY did Guelph commit to a compost plant that will be triple its own current requirements (i.e. large enough to support a population of about 360,000) when the City itself stated that in only has water and waste capacity to support a population of 168,000 by 2031 WHY does a facility that is double the needs of Guelph's own requirements twenty years hence make sense WHY would Guelph not postpone the construction of the plant and save taxpayers $2.5 - $3.0 million annually WHY would Guelph not make the same deal with Hamilton as Waterloo is making with Guelph WHY is the Mayor, Council and staff so strongly opposed to the existing incineration agreement when it is approximately 75-80% cheaper than operating on our composting plant From a financial point of view there are many questions and clearly a reluctance of staff and Council to present the true facts to those who will end up paying for the compost plant, the taxpayer of Guelph. We suggest that you ask your Mayor and Councillors to provide answers to the questions we have raised. I, the undersigned, oppose the financial mismanagement and inevitable tax increases required to pursue this boondoggle. I, the undersigned, oppose operating a garbage facility in an environmentally sensitive area WITHOUT AN ENVIRONMENTAL ASSESSMENT.
Sponsor
Petition created by concerned taxpayers
Links
www.gwmc.ca