CLBC stop the cuts now
1401
signers.
Add your name now!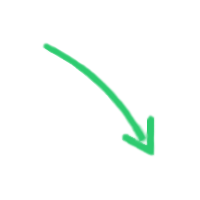 1401

signers.

Almost there!

Add your voice!
Maxine K.
signed just now
Adam B.
signed just now
This petition site was put together by a group of parents whos children are sitting on endless waitinglists with CLBC.Join us on facebook: kimberley yanko clbcfailspwd
This site was last updated on:Sunday July 8, 2012 12:51 pm
We have tried to include as much information about this subject without getting to lengthy however that is very difficult to do under the circumstances.
It's time to let our government know that we will not condone their actions with lack of funding toward persons with disabilities
My name is Kimberley Yanko, I never would have guessed nor people that knew me as a child that I would become a very loud advocate for persons with disabilities. I knew before my child was even born that there was going to be something wrong. How? I can't explain, I just knew. To have a child with a disability let alone a disability that isn't even diagnosed at the age of 21. As a parent we have hopes and dreams for our children my hopes and dreams changed for my child when I realized that he was disabled and they have been changing ever since. At this point in time my hopes and dreams are that he can live a life without prejudice and people not taking advantage of him. That he will have a home to live in when I'm gone and he will be safe and fed with good friends beside him.(whoops sorry have to take a cry break) Why do I find myself crying when I write and talk about this issue because I had no idea that our country wasn't really set up for persons with disabilities. I guess because it all looked good to me not having to deal with it before.I had no idea that persons with disabilities are treated as if they are second class citizens and I had no idea that every time I claimed my son as a dependant even on my Blue Cross I would have to prove that he was indeed my child with birth certificates and notes from doctors claiming he is disabled as well as my tax information to prove I claim him as disabled. I know they need this information but why couldn't they just make it easier on families with disabled dependents/loved ones and have some way like seniors do with their gold card.
And most of all I had no idea that it all looks so hopeless even today, why? Our government has set the system up to protect themselves, in my opinion (c.y.a. comment) the societies and associations that are out there to help persons with disabilities get government funding and fear if they step too far out of line that funding will be compromised. If you watch them on T.V. interviews with media they aren't very definite with what they say in fact they can sometimes make it sound like everybody in this world has to go through these things. I always know by an interview if that person stands alone or if they get government funding. Once a spokes person for a coalition was interviewed and she made it sound as if it wasn't really a huge deal that my son was having problem with Coast Mountain Bus Company. Daniel couldn't seem to get home on the bus without the wheelchair lifts not working, the bus driving not even wanting to try the lift, the bus was full and nine times out of ten he was left at the road side for sometimes hours. Daniel couldn't wheel himself home because of the hills and he could only get picked up at certain bus stops because some are not wheelchair accessible stops like the one before the school bus stop the other students would walk down to and then the bus would be full for Daniel at the wheelchair stop in front of his school. My battle with them went on for months and by the end I felt like they had used me to try and get more funding for Coast Mountain Bus Company from our government. Even individuals with loved ones have come to me for help and once again in the end I usually feel used but I have to keep in mind it's not them I do this for but the loved one with the disability. Ultimately in the end it is I who has to be able to sleep at night. Can they have a clear conscience knowing they have used somebody and have not continued the battle past their own problems? In my opinion that is why these problems continue today because of that attitude. Fight only my battle but not the war. I don't believe that will make governments issue with persons with disabilities sustainable.
The battle continues today and will probably continue for my entire life because I feel my child and others in his situation don't stand a chance at a decent life without us fighting for them because most are unable to fight for themselves.I know that most people feel that writing a letter on their computer is their style and just can't take that necessary first step to the picket line and rally together for their loved ones rights. But I feel to make a huge change you must put a face to the problem for people. You must let them know this is the person that is suffering. There have been numerous stories on the news over the last year and they continue today even though our government claims that these problems have been fixed. In my opinion CLBC, which is the ministry responsible for persons with disabilities and their families is failing badly. Why? They have every excuse in the book. Like their wage increase was part of their contract. Why not legislate them back to work and make them an essential service like you do everybody else because you do realize that persons are suffering, families are losing their homes, people are having to quit work and go on welfare to care for their disabled loved one, marriages are breaking up. No, not mine I have the world's greatest husband, he is a man of integrity and we are a team through life. The above aren't apparently good enough reasons for them to take that step. But we can't let school go out and we can't let the docks close down. So what does that mean to me? It means that we can continue to allow persons with disabilities and their families continue to suffer in silence. Don't get me wrong I am not suffering but I see those who are and it breaks my heart. I have a child that makes me proud, I have a husband that makes me picket signs because he knows that what I am doing is morally right.
The best way to help these families that are unable to fight for themselves is to get out there and fight for them. Take the time in your life to make an enormous statement to our government. That you as a tax payer will not tolerate treating our societies vulnerable with such disrespect. They need your help and they need it now.
Consider that one day you may need the same assistance for a loved one or yourself. Disabilities are not always something we are born with.
Written by Kimberley Yanko
CLBS STOP THE CUTS
This is what needs to be done in order to regain the trust of the families that still have concerns.
*Conduct an external review of CLBC so that the lack of accountability can be addressed
*$70 million new money immediately for the first of a 3-year funding commitment
*Restore family representation on the Board of Directors of CLBC
*Re-establish the CLBC Self Advocate representation on the Board of Director or CLBc
*Establish a Provincial Independent Advocate for People with Disabilities
*All monies going out of CLBC needs to get approved through a Provincial Advocate or an appointed individual that is separate from CLBC and is not CLBC staff. Don't all CLBC to hold the purse strings and allow intimidation and bullying tactics.
* Eliminate the 70 IQ criteria for CLBC services
*Eliminate the 3 months waiting period for Canadian citizen moving from another Province to receive services in BC
*Get more housing for the disabled
RSVP clbcfailspwd@hotmail.com
Families are in crisis
Community Living British Columbia, CLBC, is the crown agency that provides support for people with developmental disabilities in BC and their families. In the last two years families have seen enormous budget cuts to CLBC.
CLBC has
closed 65 group homes about 2,400 individuals involved, cut funding for recycling program to save approx. $300,000 (restored for 1 year after protests from families), cut funding for CJP program at Douglas College ( restored for 1 year after protests from families),cut programs that allow individuals to have activities outside the home, cut day supports by up to 50% leaving families with nobody to care for their loved ones while they go to work, 750 individuals have no supports at all, so they are sitting on lengthy waiting lists in some cases for years, denying access to medical equipments such as orthotics unless there is a threat of amputation, placing individuals in unsuitable home share to save money such as hospitals and seniors home. These actions may have saved CLBC a few bucks but it certainly didn't save us tax payers money in fact in some cases it costs us more money.
But yet CLBC has money for Top executives
Rick Mowles got a $345,000.00 severance package with 1 1/2 years of full benefits for 6 years service.
Doug Woolard, Richard Hunter, Carol Goozh all received and extra 10% bonus which is approx. $14,000.00 a year for doing nothing more then throwing the vulnerable out on the street or in some case in jail.
Some CLBC employees are earning, not only on the job but in their homes as well.Global news has reported some CLBC managers have been operating and profiting tax free income from having developmentally disabled clients live in their own homes. Among those with disabled client in her home is CLBC's Vice President of Operations for the Fraser Region, Carla Thiessen. Carla Thiessen is being paid FIVE TIMES what a typical homeshare provider is paid. We have to wonder why that is? Working at CLBC seems to be a profitable job $$$$$
Ms. Cadieau has set up a 1-877 line for families to call with complaints. At what cost was this to tax payers?
Really, Ms. Cadieau another waste of tax dollars or perhaps another way of avoiding the endless waiting lists. Deal with the waiting lists and you have dealt with the problems.
What about adults who are non-verbal and have no one to call Ms. Cadieau's client support team on their behalf?
After all it was Ms.Cadieau's staff that said a severely disabled young man stuck in jail because Community Living British Columbia has no housing for him should call the client team if he was "unhappy with his situation" This young man is in jail and according to reports has the mental capacity of a 6 year old http://www.canada.com/news/Developmentally+disabled+teen+stuck+jail+because+lack+services+watchdog/5685036/story.html#ixzz1dJrv8Ezh
Really, Ms Cadieau you want this young incarcerated man tocall your 1-877 support line and tell you he is unhappy. Here let us do it for him:
"HE IS UNHAPPY WITH HIS CURRENT LIVING SITUATION"
To write the Premier:Christy@christyclark.ca
We the undersigned demand thatPREMIER CLARKprotect and educate the most vulnerable in our communities and approve $70 million in new provincial funding to stem the province's growing community living crisis.
We as advocates for the disabled and also as tax payers will accept nothing less then:
*Conduct an external review of CLBC so that the lack of accountability can be addressed
*$70 million new money immediately for the first of a 3-year funding commitment
*Restore family representation on the Board of Directors of CLBC
*Re-establish the CLBC Self Advocate representation on the Board of Director or CLBc
*Establish a Provincal Independent Advocate for People with Disabilities
*All monies going out of CLBC needs to get approved through a Provincial Advocate or an appointed individual that is separate from CLBC and is not CLBC staff. Don't all CLBC to hold the purse strings to begin with. This will eliminate intimidation and bullying tactics.
*Eliminate the 70 IQ criteria for CLBC services. We in society understand that sometimes in life some require more help then others. IQ is not the best way to determinea human beingsneedfor help.
Self advocates,have the Right to have access to community, to volunteer and contributetheir skills, the right totheir own beliefs. And yesthey have the Right to have a job and an education. They also have a right to vote.
Links to some of the news:
Province reacts to accidental death, inquest
JUNE 29, 2012
BEN INGRAM/STAFF WRITER
After a coroner's inquest into the accidental death of 76-year-old Joan Andrews made nine recommendations to improve conditions, Social Development minister Stephanie Cadieux reacted to calls for a more accountable Community Living BC (CLBC).

Fiasco takes shine off Families First
BY KEITH BALDREY, SPECIAL TO NORTH SHORE NEWS JUNE 29, 2012
EVEN as the B.C. Liberal government continues to emphasize its "Families First Agenda," it is undermining its own efforts on that front with the ongoing train wreck at Community Living B.C.

CLBC bonuses raises question of possible double standard with labour leader
VANCOUVER/CKNW (AM980) 7/1/2012
The provincial government has said controversial bonuses to executives at Community Living BC were rolled into salaries because contracts cannot be broken.
That has one labour leader scratching her head.

Incompetence rewarded while community services deteriorate
By ALANNA HENDREN, Special to the Sun June 25, 2012
Community Living B.C.'s executives have received performance bonuses the public thought were cancelled rolled into their base pay at the same time the government's "monetary mandate" for public-sector collective bargaining has been firmly set at "net zero," in spite of serious concerns about the Crown corporation's effectiveness and the chronically frozen salaries of the people who support them.

Community Living BC problems will be fixed: Premier
Christy Clark says people who rely on the program are a priority when it comes to putting families first
Andrea Macpherson Jun 25, 2012 16:11:07 PM
VANCOUVER (NEWS1130) - The Premier says work is being done to fix some of the issues hurting disabled people who need support

BC Conservatives call for Cadieux's job
By Alex Browne - Peace Arch News
Published: June 25, 2012 4:00 PM
BC Conservative leader John Cummins is calling for the resignation of Social Development Minister Stephanie Cadieux – or, failing that, withdrawal of apparent pay raises to Community Living B.C. executives.

Christy Clark's Newspeak - Got a political problem? Easily solved with one word: 'Semantics!'
By Bill Tieleman, June 26, 2012, TheTyee.ca
Dirty is clean.
Bonuses are salary.
Estimates are money in the bank.
Welcome to B.C. Premier Christy Clark's brave new world of political problem solving!
APRIL 26, 2011
finding help means finding detours around the roadblocks
MAY 2, 2011
Family wants better care for autistic son
MAY 24, 2011
Burnaby youth left high and dry by CLBC: MLA Corrigan
MAY 31, 2011
Special needs youth waitlisted as funding lags
AUGUST 11, 2011
Mother fights for best care for handicapped teenaged daughter
AUGUST 30, 2011
Special needs adults in danger of losing their homes
SEPTEMBER 1, 2011
Community living in BC: A far cry from "families first"
SEPTEMBER 15, 2011
Maple Ridge disabled program in doubt
SEPTEMBER 21, 2011
http://www.globaltvbc.com/community+living+bc+decides+to+fund+previously+cut+programs/6442486386/story.html
SEPTEMBER 21, 2011
http://www.ctvbc.ctv.ca/servlet/an/local/CTVNews/20110921/bc_community_living_cuts_110921/20110921/?hub=BritishColumbiaHome#.TquGBu2b8Jc.email
SEPTEMBER 21, 2011
Families uneasy over relocation
SEPTEMBER 25, 2011
Disabled Victoria woman has provincial care funding approved
OCTOBER 13, 2011
News Hour: Community Living problems
OCTOBER 14, 2011Check out this link:
http://www.globaltvbc.com/ceo+of+community+living+bc+turfed/6442501790/story.html
OCTOBER 15, 2011
http://www.ctvbc.ctv.ca/servlet/an/local/CTVNews/20111015/bc_clbc_fires_ceo_111015/20111015/?hub=BritishColumbiaHome#.TquEDHObwa0.email
OCTOBER 16, 2011
News Hour: Protesting CLBC Cuts
OCTOBER 17, 2011
http://www.ctvbc.ctv.ca/servlet/an/local/CTVNews/20111016/bc_clbc_protest_111016/20111016/?hub=BritishColumbiaHome#.TquDPkzFLqE.email
OCTOBER 17, 2011
http://www.ctvbc.ctv.ca/servlet/an/local/CTVNews/20111016/bc_clbc_protest_111016/20111017/?hub=BritishColumbiaHome#.Tqt_j2oNYoM.email
OCTOBER 18, 2011
BC man with Down Syndrome moved to group home after fight with CLBC
OCTOBER 19, 2011
Noon News Hour: New Head of CLBC
OCTOBER 19, 2011
Interim CEO defends disabled care
OCTOBER 20, 2011
News Hour: CLBC executive bonuses
OCTOBER 20, 2011
Abbotsford MLAs lash out over treatment of adults with developmental disabilities
OCTOBER 21, 2011
http://www.ctvbc.ctv.ca/servlet/an/local/CTVNews/20111021/bc_community_living_bonuses_111021/20111021/?hub=BritishColumbiaHome#.TquCLHjItBU.email
OCTOBER 23, 2011
Disabled BC woman faces battle for government care
OCTOBER 24, 2011
http://www.globaltvbc.com/clbc+facing+new+controversy+over+double+dipping/6442507589/story
Links