Stop The Blame Game
10
people have signed this petition.
Add your name now!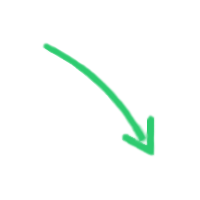 10

people

have signed.

Add your voice!
Maxine K.
signed just now
Adam B.
signed just now
Mr. President, Members of Congress, and the Press
I am Clayton Ballentine, Gamertag: RainbowFlwrPowr, I along with the undersigned people are all avid gamers. We are all heavy competitors and have never come together to raise awareness for an event in such a fashion. However we are deeply concerned.
Every since the Sandy Hook School Shooting in Newtown, CT, there have been plans drafted to ban guns and people talking about regulating movies and video games. As a gamer with Asperger's Autism and Bipolar Disorder, some of the things Adam Lonza had, I can relate. However I am currently on medication that I have been taken for several years that helps me.
The problem is not violent games, most of the undersigned people including myself play 10+ hours of video games a week. You do not see us out committing crimes. It's actually the opposite, we are sitting at home taking our anger and stress out on unreal objects.
The problem, Mr. President and Congress, is not gaming or movies, it is the broken mental healthcare system that is not benefiting people like me who need it. I am just thankful that currently I don't need it, but if I do, I want to know I am getting some of the best mental health care in the world.
Currently if someone over the age of 18 is not taking their medication they cannot be committed to a mental health institution by a family member no matter what kind of evidence the family member has, unless that family member is a legal guardian of the mentally ill person in question. That process can take a long time and in the case of Adam Lonza, the Newtown School Shooter, came way too late. 
The deaths of the students, teachers, and other staff of Sandy Hook Elementary School is not to blame on violent video games, violent movies, or anything else, it is the broken healthcare system caused by the United States Government. With this petition the gamers and movie enthusiast below would like to see a fundamental change in the mental healthcare system. 
Sponsor
claytonballentine@me.com
Links
http://www.claytonballentine.com/stoptheblame.html