Stop the Arizona Corporation Commission (ACC) from raising sewer rates 162% for citizens of Yuma County!
41
people have signed this petition.
Add your name now!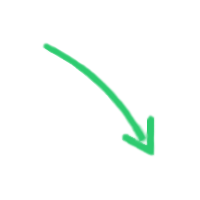 41

people

have signed.

Add your voice!
Maxine K.
signed just now
Adam B.
signed just now
The Arizona Corporation Commission (ACC) has just approved a 162% rate increase for customers of Far West Water in Yuma County. The sewer rate currently is $21.75 and will rise to $39.05 and then finally to $56.92 in six months! The ACC deemed it fair to give Far West Water 74% of what they asked for! Does that seem fair? Why don't you ask your boss for a 162% raise and see what he/she says? The Far West Water company has a monopoly in this area of Yuma County for water and sewer services. Over the years, they have been asking for huge rate increases to prevent bankruptcy. Now they want the consumer to pay for their own mismanagement! The last time I checked, the United States of America was a capitalist society. Since when do consumers have to pay for failing and poorly run companies? Should we have to bailout the Far West Water company due to no fault of our own? Even worse, the citizens of Yuma County have no other choice of water in this area. Are we really at the mercy of the Far West Water Company and the ACC to determine what's best for us? Who is the ACC? The ACC is composed of five publicly elected officials. They are: Gary Pierce (Commissioner), Brenda Burns (Commissioner), Bob Stump (Chairman), Susan Bitter Smith (Commissioner) and Bob Burns (Commissioner). The Far West Water rate increase was passed with a 4-1 vote with Brenda Burns being the sole vote against the rate increase. She voted against the increase, "because of the company's management and financial history...(Yuma Sun 9/19)". Who in their right mind would think such a huge rate increase for basic utilities is just or fair? We all agree that prices go up over time, but to have an increase of 162% is obscene! Please help stop the ACC with this appeal to reduce the rate increase to a fair amount that we can all live with. If Far West Water is going to go bankrupt, then let them. That's how capitalism works. If they go bankrupt, then another company will take their place. We shouldn't have to pay for a company that has poor management and financial sense. Forward this petition to EVERYONE you know so we can stop this outrageous act!