"We demand a ban on the publication of the disgusting book of lies which title alone is a complete lie " Michael Jackson's Dangerous Liaisons: Arvizo
420
signers.
Add your name now!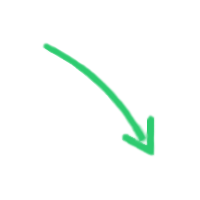 420

signers.

Almost there!

Add your voice!
Maxine K.
signed just now
Adam B.
signed just now
We want to stop those liars to spread lies about our sweet Michael Jackson to the world just for their own self serving needs! It´s a shame! We have enough ot those lies! This disgusting book full of lies, written by a no name, must be removed instantly! This ignorant, shameless person, calling himself an "author", thinks he can rise from obscurity using MJ´s name. But he´s wrong, cause MJ is untouchable while this "writer" should take his 0 talent and crawl back to the hole he thought he'd came out of" This pathetic loser throws a sensational title to tend to fire the audience. Why is he obsessed with MJ´s life? Did he has hang ups of his own, that he is projecting onto passed on MJ? It´s not about MJ at this point, it´s about the people who can´t let him go for their own self serving
needs! This must stop now, once and for all!
MJ was the victim! He was fooled by greedy people that used their children to get MJ into their trap! MJ should have been protected from those liars! MJ was haunted by the media for years, they made up stories about MJ cause MJ was so special and different and they couldn´t handle it! MJ was beautiful inside and outside! MJ was/is completely innocent!
It was a great Injustice that he had to suffer so much!
The media invented stories about MJ, ugly and untrue stories, cause they thought this was what people wanted to buy. These lies hurt MJ. In the song "Leave me alone" he expressed his feelings about that! But what happened after 1993 was so cruel. MJ was innocent.
But they put him through terrible things and nothing was the same after that.
Many people believed these lies. They called MJ bad names.
MJ started with medications and this was the beginning of his suffering.
If it wasn´t for the media hunters and the liars, MJ would have never started to take medications to ease the pain he had inside, he would have never let this monster murray come into his life, MJ would still be alive now and well and rocking.
It´s a shame how they could destroy this wonderful,special human being and greatest artist of the world just to sell their stories. To make money. MJ was a special human being who did nothing wrong but so much good for the world. It makes me so angry, that they haven´t noticed what they have done! The continuation of spreading lies must stop now!
MJ´s life was dedicated to the music! Music was his passion, his real true love, right from the beginning! MJ was chosen by GOD to be the greatest entertainer of the Universe.
MJ used his amazing multitalents to the highest and was the BEST in everything he did.
He loved to create new things in the music history! He was a MUSIC-GENIUS! A LEGEND!
He wanted to bring Joy and Happiness to people with his music and that´s what he did! MICHAEL JACKSON was the GREATEST, MOST SUCCESSFUL ENTERTAINER OF ALL TIMES! and the SWEETEST HUMAN BEING! That´s the truth and that´s how people in the world know him!
MJ deserves Love and Respect! WE LOVE YOU MICHAEL JACKSON!
Links