Stop the Pokemon Evolving Stones!
10
people have signed this petition.
Add your name now!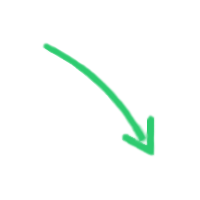 10

people

have signed.

Add your voice!
Maxine K.
signed just now
Adam B.
signed just now
Y'know those Fire Stones, Water Stones or whatever I've got a complaint. Life and Death A Pokemon first gets born, and is probably level 1. They then get captured by hunters then sold as slaves, working for humans as their blood-thirsty soldiers, trying to kill other Pokemons. They get stuffed into a 1x1 inch ball, named PokeBalls, and can get out by pressing a button on it. If they suddenly die, most of the Pokemon's eyes will turn into spirals, since the impact to the brain and eyes were to powerful, because most Pokemons aim for the face. Now, when they are dead, they go into a reviving center. A clone, formally a person with red curly hair, will take the PokeBalls and put them on an unidentified ray to suddenly revive them. Supernatural puberty, AKA evolving. Pokemon get some kind of energy, called EXP. This energy accumulates and then make them somehow stronger, by stages. These stages are called Levels. When they are strong enough, all these levels will somehow activate a hormone in their body and then evolve them. This is called, in my theory, Supernatural Puberty. Evolving stones. Scientists have found a way to skip all these levels and activate the strange hormone manually. They have found a stone which does this. When you somehow use the correct stone on specific Pokemons, they activate the hormone. My complaint. After a few weeks of research, the evolving stones, that are activated on Pokemon everywhere, will somehow implode, but not damage the Pokemon directly. After an unidentified number of Pokemons that were evolved with the stones reaches, ALL THE POKEMON WILL BE UNCONTROLLABLE, AND WILL KILL EVERY LIVING THING BESIDES ITSELF BEFORE EXPLODING ALL SIMULTANEOUSLY. THIS CHAIN REACTION WILL DESTROY ALL LIFE. PLEASE STOP THE STONES.