Stop the Schroon River Marina
256
people have signed this petition.
Add your name now!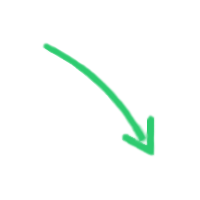 256

people

have signed.

Add your voice!
Maxine K.
signed just now
Adam B.
signed just now
STOP the South Schroon River Marina -- STOPPED!! SAVE the Schroon River Watershed -- SAVED!! The large number of concerned citizens, landowners and river users have successfully opposed the commercial marina on the South Schroon River near Pottersville, New York! MAY 2009 UPDATE -- APA DENIES MARINA ZONING VARIANCE! The APA has designated this marina proposal a "Class A Project." It has received very close scrutiny and the APA asserted its authority. The South Schroon River's interior and primary waterfront boundaries contain emergent wetlands. And the site is compromised entirely under setback requirements and annual flood swales. The marina proposal would violate numerous laws and requirements. The APA has made their decision and listened to the vast majority of people who oppose a marina on South School River. Even the Comprehensive Plans documents and Surveys of the Town of Horicon showed that the majority of local residents and landowners were opposed to this project. THANK YOU to all the concerned responders who took the case to Horicon Township and the APA. The river and natural beauty of the river will be preserved and protected for generations to come. The Town of Horicon Zoning Board of Appeals (Brant Lake, NY) approved a use variance application to develop a marina on the South Schroon River on state land (across from the Boat Launch) and below the Glendale Road bridge. The original application was denied by the Warren County Planning Board on 5 counts. The action of the Horicon Zoning Board of Appeals would have compromised the scenic wetlands and natural beauty of this "forever wild" riverway ruined by boat slips, fuel and oil spills, traffic congestion, water hazards, trash, sewage, noise pollution, and other negative influences. Shorelines and natural contours of the river would have been altered and damaged. The APA proved that a marina project violates The Wild, Scenic and Recreational Rivers Act of 1972 and the Adirondack Park Agency Rules 577 governing rivers. The adjacent wetlands and natural habitats for fish and waterfowl have been saved together with the shorelines on properties in both the Chester and Horicon Townships. And a public use beach nearby will continue to serve area children and residents. Your signatures and support helped turn the tide. Thank you for caring enough to preserve this natural treasure for ours and future generations. Thank you! RESULTS OF OVER ONE YEAR OF CIVIC ACTION AND APPEAL: The APA has officially overturned the Horicon Township's approval of the zoning variance appeal to build a marina on the South School River below the Glendale Road bridge. The APA submitted a 15-page letter with 11 legal citations reversing the Town of Horicon decision. Points of contact in our efforts were [Reference APA Project Number 2008174]: (1) Town of Horicon Mr. William Bruce, Planning Board Mr. Gary McMeekin, Zoning Administrator Ms. Priscilla Remington, Zoning Board of Appeals P.O. Box 90 Brant Lake, NY 12815 FAX: (518) 494-5240 (2) NY Dept of Environmental Conservation Region 5 Headquarters ATTN: Ms. Erin Burns, Permits Dept. P.O. Box 296 1115 NYS Route 86 Ray Brook, NY 12977 Phone: (518) 897-1200 (3) Adirondack Park Agency (separate letters to each party) Mr. Curt Stiles, Chairman, APA ATTN: Ms. Colleen Parker P.O. Box 99 1133 NYS Route 86 Ray Brook, NY 12977 Phone: (518) 891-4050 FAX: (518) 891-3938
Sponsor
Residents, landowners and other interested parties of South Schroon Lake and River who desire to preserve and protect wetlands and the watershed from further development.
Links
ADIRONDACK PARK AGENCY REGULATIONS: http://www.apa.state.ny.us/Regulations/index.html WARREN COUNTY PLANNING BOARD: http://www.co.warren.ny.us/planning/planningboard.htm TOWN OF HORICON ZONING BOARD: http://www.horiconny.gov/zoning ADIRONDACK COUNCIL (Defending the Wilderness): http://www.adirondackcouncil.org ASSOC. FOR THE PROTECTION OF THE ADIRONDACKS: http://www.protectadks.org/data/ NY STATE DEPARTMENT OF ENVIRONMENTAL CONSERVATION Region 5 HQ, Ray brook, NY http://www.dec.ny.gov/about/21322.html