Petition to the President of the United States of America
11
people have signed this petition.
Add your name now!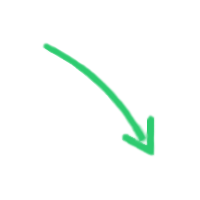 11

people

have signed.

Add your voice!
Maxine K.
signed just now
Adam B.
signed just now
Dear Mr. Obama!

The history of mankind is the history of wars and truces. The 20th century has become a breakthrough for our civilization — we have entered the era of struggle for peace, freedom and human rights. Trying to maintain peace the states of the world have created the UN and other international organizations. It would seem we have become free: regardless of faith, race or nationality we can choose and defend our choices. However the US being the most active promoter of democracy in the world have raised certain doubts about these achievements by their recent actions.

Your country either initiated or actively participated in many wars the recent years. The US government has stated that they fought for freedom and democracy in Yugoslavia, Iraq, Afghanistan and Libya. But the results are dreadfully similar — hundreds of thousands of victims and refugees, chaos, devastation, simmering ethnic conflicts. Isn't that a deception? Deception of your own citizens, whom you have to convince of a need of every new war. The major player on the world's stage with casting vote on many issues dictates its will by force or threats towards other less powerful countries. How does it fit universal values of Christianity?

The USA now behaves not as a bastion of democracy but as a police state spying on its own and foreign citizens. Claiming to be supporting human rights, you go after Assange, Manning, Snowden and other human rights activists, who share the truth with the world community; you keep people without trial in Guantanamo. Isn't that a policy of double standards?

And now you, a winner of the Nobel Peace Prize, under a far–fetched excuse suggest to unleash yet another massacre and in defiance of universally recognized principles of the UN to attack a sovereign state which has not declared war on the US. Will not the evidence of the Assad government's use of chemical weapon turn out to be the same fiction as the presence of WMD in Iraq?

Now the US leader speaks of a "limited mission" to reduce Bashar al–Assad's ability to use chemical weapons. But how is that logically possible? Who else but the Syrian government will ensure safety of chemical weapons? Will it be Al–Qaeda? Weapons in Libya has already found its way into the hands of terrorists. Does the United States want tons of toxic substances to be spreaded by terrorists throughout the Middle East?

Make the right decision, stop the violence! Discard the plans to attack Syria. Let the Syrian people decide their own destiny.
Social pages
#Stopobama
javascript:nicTemp();

javascript:nicTemp();

javascript:nicTemp();

javascript:nicTemp();

Links