Nonoxynol-9 in Lifestyles, Durex and Trojan helps transmit AIDS Virus
124
people have signed this petition.
Add your name now!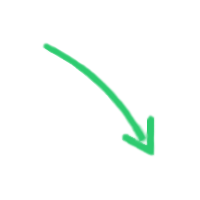 124

people

have signed.

Add your voice!
Maxine K.
signed just now
Adam B.
signed just now
CONDOMS WITH SPERMICIDE INCREASE RISK OF INFECTIONS According to recent studies published by the Joint United Nations Programme on AIDS, the World Health Organization (WHO),and the Centers for Disease Control and Prevention (CDC): Condoms with the spermicide N-9 not only FAIL TO PREVENT THE TRANSMISSION OF HIV (the virus that causes AIDS) and other Sexually Transmitted Diseases, but can ACTUALLY PROMOTE THEM in certain circumstances. The major condom manufacturers have known about the dangers of N-9 for over three years. It is time they take action. While regular condom usage, practiced in the correct manner, is quite effective against pregnancy and sexually transmitted diseases, condoms with the spermicide N-9 can be harmful and should be avoided. Condoms which do not contain N-9 are always recommended as part of safe sex practices. Condoms with the N-9 spermicide are made by Trojan, Durex and Lifestyles. Trojan condoms, #1 in the U.S., are made by Armkell LLC, owned by Church & Dwight, the makers of ARM & HAMMER household products. Durex, #1 in the world, is owned by SSL International Plc, an international health products company based in the United Kingdom. Lifestyles, #3 in the US is produced by Australia\'s Ansell Limited. We ask manufacturers of Trojan, Durex, and Lifestyles condoms to voluntarily cease production of condoms with N-9 spermicide immediately. Warning labels currently being considered by the FDA do not adequately address the risk of inadvertent exposure to N-9. We ask the FDA to require all condom manufacturers to cease production of N-9 condoms. We ask retailers to voluntarily stop selling condoms with N-9 spermicide. For more information: The Wall Street Journal http://ww2.aegis.com/news/wsj/2002/WJ020905.html The Los Angeles Times http://www.latimes.com/news/local/la-me-condoms28aug28,1,4914037.storycoll=la-headlines-california The Global Campaign for Microbicides http://www.global-campaign.org/whatsup_with_n9.htm IMPORTANT FACTS ABOUT HIV/AIDS: Every 5 minutes a young person aged 15 to 24 is infected with HIV. Worldwide, more than 80 percent of all adult HIV infections have resulted from heterosexual intercourse. The Centers for Disease Control and Prevention (CDC) estimate that 800,000 to 900,000 U.S. residents are living with HIV infection, one-third of whom are unaware of their infection. In the US, approximately 40,000 new HIV infections occur each year. Men account for 70%, women account for 30%. Of these newly infected people, half are younger than 25 years of age. Condoms with N-9 account for 40% of the $295 MILLION of the US condom market and a significant portion of the World\'s $4 BILLION condom market. We ask the manufacturers of condoms with N-9: Is the money you make worth the lives you risk In the meantime, keep yourself safe. Use condoms, but do not use condoms with N-9. In addition, apply pressure so that we don\'t wait another 3 years for action to be taken. Write/Call your Congressman as well. E-mail and postal addresses can be found at: http://mygov.governmentguide.com/mygov/home SIGN THE PETITION ALREADY SIGNED BY MORE THAN 30 HIV, WOMEN
Sponsor
I\'m an ordinary citizen. I teach at a public high school, at a local college and for local city programs. I am also an Artist. I try and treat all people fairly and honestly -- and I expect others to treat me in the same manner. While I can\'t change the world, with help from people just like myself, I certainly can try. It seems the government and the condom manufacturers have known about the problem with N-9 for three years. It\'s really time people took action about this.
Links
The Wall Street Journal http://ww2.aegis.com/news/wsj/2002/WJ020905.html The Los Angeles Times http://www.latimes.com/news/local/la-me-condoms28aug28,1,4914037.storycoll=la-headlines-california The Global Campaign for Microbicides http://www.global-campaign.org/whatsup_with_n9.htm