Radio Host Stepanie Miller Boycott
69
people have signed this petition.
Add your name now!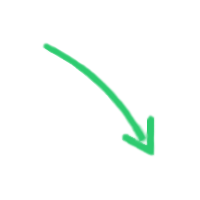 69

people

have signed.

Add your voice!
Maxine K.
signed just now
Adam B.
signed just now
The First Amendment and the right to free speech, is being twisted by Stephanie Miller, a radio talk show host who is on over twenty radio stations around the U.S. , who has transformed her show from somewhat informative platform to a stage where the name of the play is Hillary Bashing.(C.N.1)(www.stephaniemiller.com) What is ironic about the First Amendment, which was ratified in 1791, is that while the authors of the Bill of Rights guaranteed the right of free speech, we all know this right did not include slaves and women. (There is still slavery going on in the U.S. and around the world.) (C.N.2) This leaves the First Amendment open to interpretation and others agree. What Stephanie and others fail to understand is that what they are saying and doing falls under the category of \"defamation,\" and it indeed is regulated by the courts through laws addressing defamatory statements.(C.N. 3) Radio and television stations can exercise control over defamation. A good example is Don Imus, a radio talk show host, who made comments regarding the Rutgers women\'s basketball team. While Don has every right to say what he said, his employer also has every right to exercise their right of free speech by saying Don\'s comments were \"derogatory\" and \"you\'re fired.\" Don just needs to find a place where his types of comments are welcome. Where that place is, I don\'t know. (C.N.4) As painful and hurtful as defamatory remarks are, we need it to be protected by the First Amendment. We do not want to be so protected by our government that we are rendered ignorant of what is really going on in the world. Can you imagine if the KKK and bigots were not allowed to spew hate The civil rights movement may never have been born (another topic here-Is the Obama movement just a movement to get him elected) and minorities would have suffered more if not for the freedom of speech alerting people to the need for a reaction to the horror caused by bigotry. We do not pressure or threaten those who do not support Hillary, unlike what happened to Tavis Smiley (C.N.5) Instead, we show non-Hillary supporters that she is the best candidate. Proof of this is Ohio, Texas and Rhode Island. It is clear to all who sign this petiton that Stephanie\'s bashing of Hillary Clinton is defamatory, and we won\'t be listening to her anymore. She may excersice her right to free speech, and now we are exercising our First Amendment right, freedom of expression through this petition and through boycotting her show. (C.N.1) http://en.wikipedia.org/wiki/First_Amendment (C.N.2.) http://en.wikipedia.org/wiki/United_States_Bill_of_Rights (C.N.3) http://en.wikipedia.org/wiki/Hate_speech (C.N.4) http://www.cbsnews.com/stories/2007/04/12/national/main2675273.shtml (C.N.5) http://www.correntewire.com/tavis_smiley_harshes_obama_mellow_gets_death_threats
Sponsor
My name is Carla Rossi and I am a legal assistant in Los Angeles, California.
Links
http://www.hillaryclinton.com http://www.hillaryclintonfourm.net