STOP LARIMER COUNTY UPSTART PUPPY MILL!
560
people have signed this petition.
Add your name now!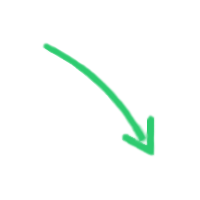 560

people

have signed.

Add your voice!
Maxine K.
signed just now
Adam B.
signed just now
Wendi & Gary Elliott, 14400 NCR 7, Wellington, CO requested the Larimer County Commissioners approval to breed up to 5 litters a year. They own 12 adult dogs; 10 for breeding & kept penned outdoors, 2 live indoors & outdoors. Based on project description they don't state they have the pups spayed/neutered, nor do any genetic screening on the parents. They feed "Ol-Roy" dog food. They are producing these puppies for profit--not to increase the integrity of the breed (Labs and Lab/Australian Shepards mixed). 5 out of 10 shelter dogs are destroyed because there is no one to adopt them. By signing this petition, I respectfully request denial of proposal (or add the following conditions if it is accepted); and deny their appeal to the road surfacing requirements due to: (SCROLL TO BOTTOM TO SIGN)
1) The number of dogs primarily indoors that are also let outdoors should also be limited. Otherwise it leaves too much room for abuse of limitations, & noise will increase as number of adult dogs on property increases. The Co Dept of Agriculture limits with PACFA license will allow up to 99 puppies a year. County limits will supercede state limit, and they need to specify how they will enforce limits.
2) Uphold the land use code for minimal road surfacing standards for access road to the facility. Road surfacing standards are important for the safety of the people and the animals as well as emergency vehicle use. If the minimal road surfacing standards are waived for the applicants, it sets a precedent for them to be waived for others. Do not approve their parking lot appeal and do not modify the road surfacing standards because these would subvert the purpose of the standard which is to allow for safe access for customers visiting the property, and could be detrimental to public health and safety.
3) Enforce the full $1500 fee is paid for this process. Applicants have only paid $600 of the fee. By waiving the additional $900, this is setting a precedent for this fee to be waived for others.
4) Require applicants obtain an electrical permit for sheds the puppies are kept in as the heat lamps create a fire hazard & county needs to ensure the structures are safe and not a detriment to public health and safety, as well as provide proper shelter from the elements for the puppies.
5) Require the applicants to follow the Colorado Dept of Labor and Employment's Colorado Youth Law. Make it a condition, if applicants proposal is accepted that they hire employees of legal working age for their business.
6) Neighborhood incompatibility--neighbors are opposed to the operation due to decreased property values from the stigma of the business, increased traffic on NCR 7, negative noise & visual impacts. Require noise mitigation strategies such as xeriscaping with large drought tolerant trees/shrubs, berming, fencing.
7) Add a condition, if applicant's proposal is accepted--to prohibit the babysitting/child care while simultaneously running a pet animal care facility, as providing both could be detrimental to public health and safety. Only your name & comment will appear publicly, or you can sign anonymously--all emails &address are confidential.
HEARING IS MONDAY, APRIL 12, 6:30 P.M., LARIMER COUNTY COURTHOUSE, 200 W. OAK, FT COLLINS. WE URGE YOU TO JOIN IN OUR PROTEST AT 4:30-6:30 P.M. IN FRONT OF THE COURTHOUSE, BEFORE THIS FINAL HEARING ON APRIL 12. MEET AT THE NORTH ENTRANCE ON MOUNTAIN.
Sponsor
Dianne and Michael Holland We own two properties adjacent to the Elliotts and are highly opposed to this operation.
Links