#StopLagosHoodlums
55
people have signed this petition.
Add your name now!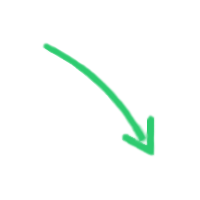 55

people

have signed.

Add your voice!
Maxine K.
signed just now
Adam B.
signed just now
#StopOshodiHoodlums
#StopLagosHoodlums
There are some hoodlums who rob motorists along Oshodi Oke bridge all the way to Toyota bridge/Aswani (Lagos, Nigeria) on a daily basis. They collect phones, iPads, laptops and bags. Sometimes, they only bang your doors and windows and scream on you to wind down, other times, they break your window to perpetuate their evil. If your window was already down, they just help themselves. Sometimes, they bring out guns/knives etc, other times, they threaten you that they will shoot you.
I experienced these guys personally in 2009 and 2013 and I've seen several people being robbed while all other motorists and passengers just look on. I also know of several friends and acquaintances' experiences in their hands. My latest experience of March 9, 2015 is the worst so far. We were coming from school and I was being driven with 3 kids (ages 2-10 years) in the car (2 of mine and a friend of my son).
My driver does not drive by the sides because of the experiences above. Though we were driving in the middle, it did not deter this criminal from attacking us at 4:40pm! (broad daylight). He asked for phones and gold, when I did not answer, he punched the glass on my son's side so hard that it shattered with the second punch. If not that my son quickly dived for my leg, the entire glass would have landed on his face (see pictures above, the seat with the glass was where my son was sitting). He poked his head inside the car and picked my iPad and my son's school bag and was still asking for my phone and gold, by this time, he was bringing out a gun and my driver quickly veered to the other side that was now free and he left us. My children and their friend are so traumatized and I've been assuring and re-assuring them that it won't happen again by God's grace. They cannot just imagine why the guy had to be that wicked. The kids and I had glass scratches on our bodies but I can imagine how terrible it would have been if the tiniest piece had entered anyone's eye.
Just a few meters away, you have a police truck with the policemen/women harassing commercial bus operators (Danfo) for money and one is left at the mercy of these hoodlums. Some people say the policemen know every single one of the boys, some say they pay the policemen to turn a blind eye. It is difficult not to believe these theories because of the criminal's courage and consistence. I mean, I may just be one of the 20 or more people that they rob on a single day in that location.
Following my attack, numerous Lagosians who saw my post on Facebook, whatsapp etc have recounted similar experiences at Mile 2, Eko Bridge, Bariga end of 3rd a Mainland Bridge, Ikorodu Road, Bank Anthony and Awolowo Road, Ikeja etc.
Now, this is one too many. I am very pissed and angry though thankful to God for His protection over us. This evil has gone on for too too long. We have to attempt to stop it and not just wish it away. I have decided to post and have others re-post this as many times as possible and see if it gets the attention of those that should do something about it.
A permanent dispatch/patrol of police along the Heritage Park-Aswani Bridge or a raid of these boys who just loiter aimlessly by the road sides waiting for their preys would make a huge difference.
If you want this evil to stop, kindly sign this petition and forward to others.
Thank you.

Mrs. Korede Adeleye
Lagos Resident
(koredetti@yahoo.com)
#StopOshodiHoodlums
#StopLagosHoodlums