Let\'s Stop Outsider\'s Changing Our laws
15
people have signed this petition.
Add your name now!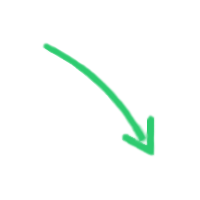 15

people

have signed.

Add your voice!
Maxine K.
signed just now
Adam B.
signed just now
For the last few decades more and more foreigners are moving to Australia and finding employment, starting families, or bringing their families from their home countries. There is no problem with this. I am proud to be an Australian, and it makes me even prouder when people from other countries want to come and live in my country. Australia is a BIG place, and there\'s plenty of room. What I don\'t like is foreigners moving here and then trying to change our laws and traditions. It is a travesty that our government allows this, and even promotes it to an extent. For example, a few years back a school teacher was disciplined (I think fired) for using the word "Christmas" too much. This offended the children in the class whose religion doesn\'t allow the celebrating of Christmas. For example, some of our larger shopping malls aren\'t putting up massive Christmas decorations for fear of offending the people who don\'t celebrate Christmas. For example schools that have a strict dress code have to change these codes simply because a few gils have to wear a Burqa or Hijab. Yet one school suspends a girl for wearing a Holy Cross necklace that didn\'t conform to the dress code. Hypocritical or what I could probably go on for ages here, but I think you understand. What we need to do is sign a petition that lets our Government know that we will not stand for this any longer. YES, foreigners of all races, religions, ages etc are welcome to our great nation. But if these people continue to try and change the rules to suit their own belief\'s and customs, then soon we will not be able to call it Australia anymore. So sign, and show your support that we are not racist or anti religious or anti muslim, we just want our country to stay the way it always has been, because that\'s what makes it the best damn country in the world!!!!!!
Sponsor
This petition is for every Aussie that is tired of listening to what they can and can\'t do, simply because it will offend someone of a different culture.