Stop Guardian Izz's Sabotage of the Gossip Girl Fanfic Community
46
people have signed this petition.
Add your name now!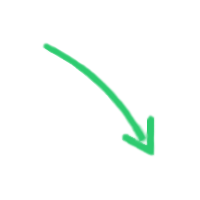 46

people

have signed.

Add your voice!
Maxine K.
signed just now
Adam B.
signed just now
We want to start by stating that the purpose of this petition is mainly to restore the enjoyment that has been tainted in the Gossip Girl fanfiction writing community. We all want to be a part of it in a positive way, encouraging each other to enjoy a hobby that allows us to be creative.
There are many frustrated writers and readers who for some time now have tried to graciously deal with a fellow writer/reviewer in the Gossip Girl fanfiction community. This person has attacked reviewers and writers for their opinions, and has left them rude and nasty private messages, after which she banned them from being able to reply to her. She constantly leaves unwarranted scathing reviews. We would not mind a little criticism, but she is rude in her statements. Then, to add insult to injury, she lacks perception in the interpretation of the writing and characters, with her own version being one that is outdated and underdeveloped.
This person has become a menace to our fanfiction writing community. Many people have stopped sharing their writing because they do not want to deal with this person and new authors, sensitive to her criticism are discouraged from posting at all. This is not the kind of community we want to be a part of. We understand that many new, young writers might sometimes not be the best, but they hone their craft with practice, and how can they practice if they are forced to give it up? We want to restore our community to be one that nurtures and fosters creativity, instead of being brow-beaten into having ONE opinion forced on us repeatedly.
Many of us have yet to ban her from reviewing because we try to stick to the principal that everyone is entitled to an opinion and that if you are putting your writing out there, you should be open to hearing what others thoughts are if they are taking the time to leave you a review. We understand that not everyone has to love what we write, and we're okay with that. What we're not okay with is how inappropriate and rude she is. She is outright nasty in her reviews to EVERYONE. And within all of this, she will not accept anyone leaving her the same kind of review to her fics, and will delete them and ban you from contacting her. But yet she feels it's her right to attack those who disagree with her.
We have tried to ignore her abuse, but we have had enough. We want her to STOP. The vast majority of us have asked her to at one point or another, and she has not. We've tried to rationalize with her, and she has no sense of reason. We are at a loss over how to get our point across to this person that her opinionated reviews are unwelcome, and we do not want her reviewing our work.
Writers or former writers, please feel free to leave a note for this person in the comments, along with your signature (the email is invisible). Make it as long as you want. This is your opportunity to be heard and get your point across. The same goes for reviewers that have been attacked for their opinions, or are simply just tired of reading this person's irrational rants.
We have also opened a blog if many of you want to trade stories about your dealings and frustrations with Guardian Izz. In this blog, we will also be updating you on when the petition will also be going out to her. So be sure to be back for news. Thank you all for your support.
Sponsor
Too many fanfic writers to mention all by name.
Links