Stop Grabbing Jumma Land and Implement CHT Accord
379
signers.
Add your name now!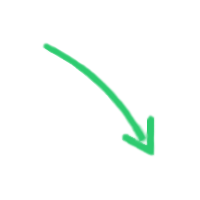 379

signers.

Almost there!

Add your voice!
Maxine K.
signed just now
Adam B.
signed just now
To:
Ms. SHEIK HASINA, Honourable Prime Minister, Government of the People's Republic of Bangladesh;
Dr. DIPU MONI, Honorable Minister, Foreign Ministry;
Ms. SHAHARA KHATUN, Honorable Minister, Ministry of Home Affairs;
Mr. DIPANKAR TALUKDAR MP, Honorable State Minister, CHT Affairs Ministry; and
Ms. SAJEDA CHOWDHURY, Convenor of CHT Accord Implementation Committee and Deputy Leader of Jatiya Sangsad, Bangladesh.
Honorable Sirs/Mesdames;
Respectfully appealing to your immediate action on the 19-20 February 2010 incident when massive communal attack on Jumma villages was done by military forces and Bengali settlers at Baghaihat area of Sajek union under Baghaichari upazila in Rangamati district.
In view thereof, we indigenous peoples, rights activists and peace builders from around the world, especially ask you to:
Conduct judicial investigation
of the incident and to send a parliamentary team to enquiry the incident;
Immediate arrest
of Bengali settlers and military personnel responsible for the incident;
Provide compensation
for the victims of Jumma peoples;
Stop expansion
of Bengali settlement in Baghaihat areas:
Return land and homesteads
occupied by Bengali settlers to Jumma villagers; and
Withdraw all temporary camps
including de facto military rule 'Operation Uttoran' as per Chittagong Hill Tracts (CHT) Accord.
Our demands bring us to remember victims of the brutal incident including 6 killed and 25 Jumma villagers wounded in the attack. Five of the dead were identified- Buddhabati Chakma,34, of Uttam Chakma of Baghaihat Gucchagram; Laxmi Bijoy Chakma, 30, of Golakmachara; Liton Chakma,35, of Baibachara, Bana Shanti Chakma,28, of Gangaram Duar; and Nutunjoy Chakma,28,of Golakmachara. Dead bodies are yet to be recovered as the entire area is under the control of the Bengali settlers and army vigilance. Around 200 houses of Jumma villagers including a Buddhist temple and church were completely burnt into ashes.
We are reminded of the vicious incident on 19 February when a group Bengali settlers placed pillars on the land of Jumma villagers at Gangaram Duar with intent to construct houses. The Jumma villagers protested. Here, hundreds of Bengali settlers led by leaders of a certain Sama Odhikar Andolon under full protection by a group of army from Baghaihat zone of 8 Bir Bengal set fire on the houses of Jumma villages. At least 35 houses including 7 shops, a church and a UNDP-run village centre, in three Jumma villages of Gangaram Duar, Chaminichara and Baluchara were burnt down.
The Jumma villagers fled into the jungle. The villagers returned to their villages the next morning and gathered in Gangaram to protest. The Bengali settlers were armed with sharp weapons, machetes and sticks. Army and Bengali settlers ordered the Jumma villagers to leave the area, but they refused to comply. The Army men beat the Jumma indiscriminately. One Jumma villager chopped an army named Sergeant Rezaul Karim and the army fired leaving him spot dead.
Following this, the army opened fire into the Jumma villagers indiscriminately leaving at least 6 dead and 25 wounded. The army also arrested three persons. Bengali settlers with the help of the Army set fire on Jumma houses at Hajachara, Guchchha Gram, Balughat, Simanachhara, Baipaichhara, Suranganala, Kerekkaba Retkaba, Jarulchhari, Dane Bhaibachhara, Bame Bhaibachhara, MSF Para and Purbapara villages. Another 160 houses were torched and Banani Bana Vihar, a Buddhist temple was burned. The monk of the vihara Ven. Purnabas Bhikkhu fled the temple. One statue of Buddha and another given by Thai government were looted. As the arson attacks continued, the indigenous community resisted and six indigenous persons were injured. The incident was
condemned by rights activists and groups.
Prior to the incident, Bengali settlers with the support of Baghaihat army zone resumed expansion of their settlement in Sajek area under Baghaichari upazila in Rangamati district January this year. The Jumma villagers under Sajek Bhumi Rakkha Committee, submitted a memorandum to the Baghaichhari UNO on 10 January to return them their lands. The PCJSS also sent a letter to the Home Minister with copy to State Minister of CHT Affairs Ministry and other concerned government authorities demanding a stop on the settlement program and to withdraw Bengali settlers from Baghaihat area. However, the government did not take any measure.
The intent to make a Bengali settlement in Sajek area was known in 2005 when Bangladesh military forces settled the Bengali families along the roadsides of Sajek road from Baghaichari to Gangaram Mukh. Thousands of indigenous Jumma families have been living in this area for decades long. Despite protests from the Jumma villagers, Bengali settlers illegally constructed houses at Gangaram area. On 20 April 2008, the Bengali settlers with the direct support of army of Baghaihat zone attacked 7 villages of Jumma people leading to the burning of 76 houses of indigenous villagers.
Considering the above and our corresponding DEMANDS herein cited, we appeal to your immediate action to stop grabbing of Jumma land and ultimately implement the CHT Accord. For more information, please refer to Parbatya Chattagram Jana Samhati Samiti (PCJSS) site:
http://www.pcjss-cht.org/
Links