Stop the Exploitation of Fanworks by the Entertainment Media!
274
people have signed this petition.
Add your name now!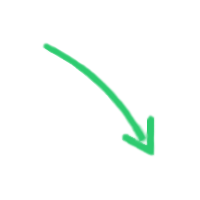 274

people

have signed.

Add your voice!
Maxine K.
signed just now
Adam B.
signed just now
I am writing this petition as an expression over my anger and disgust over interviews conducted this year with celebrities by certain members of the entertainment media. In these interviews, TV program hosts and reporters have shown explicit fanarts to the celebrities they are interviewing for the purposes of 1) getting their potentially negative reactions and 2) for "shock value".

Good examples of these incidents include the following…

1) Martin Freeman being shown explicit John Watson/Sherlock Holmes fanarts on "The Graham Norton Show";
2) Tom Hiddleston being shown explicit Loki fanarts on "Alan Carr's Chatty Man Show"; and
3) Tom Hiddleston, again, being shown explicit Thor/Loki fanarts in reporter Sam Mac's interview on "Wake Up".

In all three of these instances, these shows …

1) DID NOT Make the effort to contact the fanartists to request their permission to use these said arts on their show;
2) In the act of not requesting for permission, these TV programs DID NOT give a full disclosure to the fanartists on what they intended to do with these arts, thus depriving these same artists of their right to say yes or no to such a request; and
3) DID NOT give proper attribution or credit for the fanarts they have shown.

Fanartists—as well as fanfiction writers—post their works on DeviantArt, Tumblr, Archive of Our Own and other select sites on the Internet for the purpose of sharing them with individuals who share their interests. These works were made with a lot of time, effort and, most importantly, LOVE for the actors, actresses, and characters portrayed therein. When a fellow fan loves an art or story made by these creative people, they reblog or repost with the proper credit given to the creator. This is RESPECTFUL AND HONEST BEHAVIOR AMONG FANS.

In the case of the three TV shows mentioned above, not only did they air these fanarts without any permission or attribution, they have used these same arts to degrade and humiliate not only the artists with their strongly biased and offensive comments, but also their fandoms as a whole. Yes, there are many of us who create explicit fanworks. BUT, we are all responsible adults, knowing of the specific modes of conduct required to shield the young and the less open-minded against such works which may be deemed offensive while still asserting our right to freedom of expression.

While we are grateful for the kind and tactful responses of Mr. Freeman and Mr. Hiddleston with regards to these fanarts, we are disgusted with the way these arts were practically thrust in the faces of these actors by these TV hosts and reporter. They have already expressed in past interviews that they are aware of this segment of the fandoms and choose not to delve deeply into it. And yet, these three shows have chosen to push the issue too far in order to see the reactions of these stars.

We do not wish to be judged in public by the entertainment media—by airing our works without our permission/proper credits and, more so, not allowing us to share and defend our views and opinions in the same forum. In the same vein, we do not want the entertainment media to use our works for the purposes of "shock value" and getting high ratings.

TO THE ENTERTAINMENT MEDIA, PLEASE RESPECT THE RIGHTS OF FAN CREATORS BY NOT SHOWING THESE FANWORKS IN YOUR TV PROGRAMS WITHOUT EXPRESSED WRITTEN PERMISSION AND FULL DISCLOSURE OF WHAT YOU INTEND TO DO WITH THESE FAN CREATIONS.
Links