Stop CVS and Replan/Revitalize Uptown Kingston!
208
signers.
Add your name now!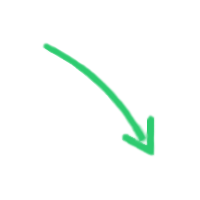 208

signers.

Almost there!

Add your voice!
Maxine K.
signed just now
Adam B.
signed just now
FOR MORE INFORMATION ON THIS TOPIC REGARDING IMPORTANT MEETINGS, PRESS AND OTHER RELATED ISSUES VISIT: http://www.plankingston.org To the Mayor of the City of Kingston, The Kingston Common Council and Kingston Planning Board, We the undersigned wish to express our strong opposition to the 12,900-square-foot CVS pharmacy/convenience store proposed for Washington Avenue because it threatens the economic vitality of an already struggling Uptown business district and because it will jeopardize two ongoing planning efforts to improve the Washington Ave. corridor. -At a time when the Uptown business district is struggling and filled with empty storefronts, city officials should be looking for ways to support, not undermine, existing business there. CVS would be a direct threat to Nekos-Dedrick's, a longstanding, family-run anchor business for Uptown. - There is NO need for another pharmacy Uptown. The market is saturated. In addition to Nekos, there is a Walgreen's and Hannaford in Kingston Plaza, within sight of the proposed CVS. -Increasing the city's tax base is a nice sound bite, but it is not a goal that should be pursued blindly and at the expense of existing businesses in strategic areas. What does Kingston gain from a new CVS if a stalwart business like Nekos closes its doors, sending its longtime employees to the unemployment line and adding to Uptowns growing inventory of empty storefronts -The proposed CVS will increase traffic along that Washington Ave. corridor, which features some of the worst congestion and stoplight delays in the region. City leaders should be trying to make peoples trips to Uptown faster and easier, not more difficult. -This enormous pharmacy would bring strip/chain development to the gateway to historic Uptown and undermine the character of the district. Kingston and the Town of Ulster just won a Greenway grant to implement design guidelines for the Washington Ave. corridor. Large developments at the heart of that corridor should wait until these guidelines are established. http://www.hudsongreenway.state.ny.us/funding/funding.htm -The County has selected the proposed CVS site as one of the finalists for an Intermodal Transportation Center, which could bring tremendous benefits to the Washington Ave. corridor and Uptown. Why eliminate this vital parcel as an option before the county's planning process can run its course http://www.co.ulster.ny.us/planning/intermodal.html Growing Kingston's tax base is important, but it must occur through smart planning and make sure not to hurt existing businesses in strategic areas. Advancing the CVS proposal right now shows a complete disregard for Uptown businesses, undermines two key planning efforts that could dramatically improve the Washington Ave. corridor and Uptown, and ignores the fact that there are already two pharmacies within easy walking distance. With the planning efforts underway for the Washington Ave. corridor and the City securing funds to start a comprehensive plan process, Kingston can do so much better than this unneeded and unwise CVS. Is a proliferation of pharmacies, gas stations, and convenience stores the best economic development agenda city leaders can come up with It's starting to look that way, but we know Kingston can do better. Based on these considerations, we request that this CVS proposal be rejected outright, or at least that there be a moratorium on development in the Washington Ave. corridor until it's impact on Uptown commerce can be studied, the county finalizes its plans for the Intermodal Transportation Center, and Kingston and Ulster have had time to establish design standards for the corridor. Why make things worse when a chance to make things better is within reach
Sponsor
This petition is brought to you by a group of concerned citizens in the City of Kingston.
Links
http://www.newrules.org/ http://www.newrules.org/retail/impact.html http://www.bigboxswindle.com/ http://www.kingstoncitizens.org