​Oppose the $889M CUSD General Obligation Bond for Facility Improvements!
507
people have signed this petition.
Add your name now!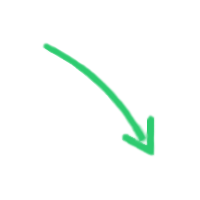 507

people

have signed.

Add your voice!
Maxine K.
signed just now
Adam B.
signed just now
CUSD trustees are currently discussing placing a General Obligation (GO) Bond in the amount of $889 million on the November ballot. This Bond will soar to an over $1.8 billion burden on CUSD taxpayers, including fees and interest. The GO Bond is going in front of the Board of Trustees on July 13th when they will discuss what type of bond they will place on the November ballot. If this Bond makes it on the Ballot, it will only need 55% of the vote to pass. If it passes, each property will have to pay up to $60 a year per every $100,000 of assessed value of your home (this is the maximum allowed by law).... So if your home is assessed at $800,000, you will be required to pay an additional $480 a year on your tax bill for the next 25 years, equaling an obligation of $12,000 over the life of the Bond. Newer areas with Mello-Roos will pay more in taxes than older areas as the older areas assessed home values are lower; however, the older areas will get most of the money, probably all of the state matching funds and will get funding sooner than other areas.

What does the General Obligation Bond do?

The GO Bond adds a tax on every property owner to pay for facilities for the entire district and not necessarily in the city where the taxes are collected. This is especially troubling for communities like Aliso Viejo, parts of Mission Viejo, Ladera Ranch and Talega that already have Community Facility District Bonds that pay for the schools in their neighborhoods. This means these communities will be double and triple taxed bringing their tax obligation to the highest in the County and the least likely to receive the funding.

In addition, CUSD is planning to exclude one CUSD community from the GO Bond, the new Rancho Mission Viejo community, "The Ranch". Why would they omit this area that has 14,000 homes and will be possibly the newest, largest, wealthiest community in CUSD? If this is truly an "all for one and one for all" mentality, why would they leave The Ranch out? Could this be because the district is worried that this influential developer Rancho Mission Viejo will turn on CUSD and put their tremendous power behind defeating the bond? Seems likely, especially since serveral board members stated this during the June 2016 CUSD board meetings.

Option 2 is School Facility Improvement District (SFID) Bonds. What are they?

SFID Bonds are smaller bonds that are broken down by specific geography. This means that the district will identify the needs of each schools in each SFID; draft a geographic specific bond to address those needs and then ask taxpayers in that area to approve the bond and if 55% of the voters in the SFID vote to issue a bond, the taxes collected in the SFID must be spent in the SFID. Taxpayers in those areas will have a say about what is needed and how their money is spent. Taxpayers in areas deemed not in need of funds will then not be additionally taxed.

Sign this petition and tell CUSD NO to the $1 Billion tax obligation!