Stop Corruption and Bad Governance
24
people have signed this petition.
Add your name now!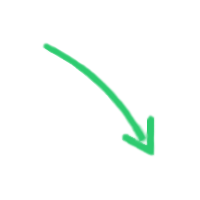 24

people

have signed.

Add your voice!
Maxine K.
signed just now
Adam B.
signed just now
Corruption and bad governance have been widely condemned across the globe. They are thought to be responsible for underdevelopment of many lesser developed countries. Efforts to eliminate corruption from many political systems have been intensified by governments, individuals, groups and civil society organizations. Nigeria government and her citizens are fighting corruption vigorously and, have also embarked on massive social engineering to educate Nigerians on the negative effects of corruption in the society. This petition is channelled towards eliminating corruption and bad governance in Nigeria. Corruption exists everywhere in the world but, the way it has been institutionalized in Nigeria requires collective effort to eliminate it. Those who knew Nigeria when corruption was done in secrecy would have something to pride themselves on. The continuous growth of corruption at the expense of rapid economic and social development has had major negative bearings on Nigeria's credentials overtly or covertly. Corruption has consumed the ethics, principles and love of Nigeria. Nigeria: a country once cherished by people far and near; a country which once gave majority of her citizens and other nationals employment and better opportunities. Before corruption was elevated to a prominent status in Nigeria; Nigerian Universities ranked amongst some of the best in the world. When those in position of authority managed Nigeria scarce resources with great 'caution', then, the need to campaign against bad governance and corruption did not arise. It was on the note that scarce resource was in great surplus that a former Nigerian Leaders made this comment: "Nigeria is so rich that money is not the problem but how to spend it." Now, it is no longer a secret that corruption and bad governance are the major challenges in Nigeria, all hands must be on deck to defeat corruption and bad governance in Nigeria. Nigeria would be very rich again if corruption and bad governance are nipped in the bud. This is a polite notice to those who perpetuates corruption in Nigeria; desist from corruption and return your loot today. National, State or Local Government tresury are not freebies. Nigeria need the monies you've looted to pay some bills, build better roads, schools, hospitals, housing, pay salaries and build industries that would take care of the umemployed. Take a look at what the money you've stolen from Nigeria could have done for Nigerians. Please have compassion on those you have deprived from great opportunities in their fatherland. We are not going fold our hands and let corruption dictate the pace of political and economic progress of Nigeria. Therefore, we are going an extra mile today; to fight corruption for Nigeria. We are going to use civilized means to make corrupt Nigerians change their corrupt ways. Those who did nothing while corruption and bad governance flourished are worse than those who did something to ruin the progress of Nigeria through corruption and bad governance. We are hoping to get 1 million signatures on this campaign. Please sign this petition today. People of all races who hate corruption with passion are encouraged to sign below. War Against corruption and bad governance are the current global phenomenon. Please get involved. We are craving the indulgence of listed and unlisted Nigerians and organizations below to use their political and social power to address corruption and bad governance in Nigeria. **Special thanks to The Acting Inspector General of Police Mohammed Dahiru Abubakar for demonstrating his unflinching support for the fight against corruption in Nigeria. Long Live Nigeria, God bless Federal Republic of Nigeria. This petition is addressed to the: President of the Federal Republic of Nigeria Senate President Governor of Central Bank INEC Chairman INEC Commissioners Justices of Supreme, Appeal, High and Magistrate Courts Speaker of the House of Representative Chairman of the Economic and Financial Crimes Commission Chairperson of the ICPC Chief Executive Federal and State Inland Revenue Services Ministers of Federal Republic of Nigeria Federal Road Safety Commission Senators and Hon. Members of House of Representative Hon. Members State of House of Assembly State Civil Commissioners and Director Generals Honourable Members of Nigerian Legion Retired Members of the Armed Forces and Para-Military Services Speakers of State House of Assembly Inspector General of Nigerian Police Force Nigerian Service Chiefs State Governors of Federal Republic of Nigeria Traditional Rulers Local Government Chairmen State Police Commissioners Nigerian Customs Director General and Comptroller Generals ASUU NGOs SERAP Nigeria Labour Congress and TUC NUJ World Bloggers Council National Union of Road Transport Workers Religious Leaders Politicians Manufacturers Association of Nigeria Nigerian Medical Council Campaign for Democracy Nigerian Bar Association Student Union United Nations Nigerians in the Diaspora Friends of Nigeria Patriotic Nigerians etc. Please keep the Nigerian Project alive. ***Sponsor this Petition Today*****
Sponsor
www.stopcorruption-nigeria.com
Links

http://stopcorruption-nigeria.com/e-petition.html
We have joined the global campaign against corruption and climate change. Corruption and global warming are the major challenges and threats facing humanity in the 21st century. Institutional corruption has virtually incapacitated structural and human resource development in most African countries. The fear of corruption and dirty politics by upright gentlemen and women has systematically reduced the participation of decent individuals from good governance. Governance in most African countries are in the hands of few using it as a tool to promote their personal economic and political interests at the expense of national interest.