License for Dog owners & breeders. STOP over breeding/ breeding for baitng & fighting.
228
people have signed this petition.
Add your name now!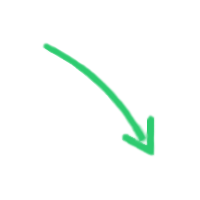 228

people

have signed.

Add your voice!
Maxine K.
signed just now
Adam B.
signed just now
This is a serious petition that will be presented to the houses of parliament. The main points for this petition are; To avoid over breeding of certain breeds, leading to thousands of healthy Dogs being put to sleep every year, EVERY Dog owner must obtain a license to own a Dog, with age restrictions on breeds thats have been proven to be used for baiting/ fighting/ over-breeding. In particular, the license we are asking for will go along the basic principles of; You must be aged 25 or over to own any Bull-breed of Dog. Every Dog purchased must be registered on a national pet register for a fee, payable to the government who will enforce this license. - Microchip - Proof of ID and age - Proof of vaccinations - Proof of suitable insurance for your Dog Anyone who then wishes to breed from their Dog must have permission. Staffies (and other highly over bread breeds) will require special permission for breeding (possibly breeders license). The aim of this very serious permission is to finally have something BIG done to prevent the thousands upon thousands of Dogs that are abused, fall into the hands of careless and irresponsible people, those who wish to use them as bait/ fight them and those who use Dogs as breeding machines. ANYONE caught with a Dog that is unlicensed, will face a hefty fine. The government have managed to suddenly impose a smoking ban, taking away our right to smoke indoors. If you stump out your cigaret in the street, you face a hefty fine, why cant this be the same for unlicensed Dog owners! Approved rescue centres will have the right to help potential new owners of rescue Dogs obtain these licenses for a MUCH smaller fee. This will also encourage people to rescue, until a time that thousands of healthy Dogs are not put down every year. Rescue centres already have a vetting process in place and so they are an excellent recourse to filter out the "good" from the "bad" owners. Furthermore, all Dogs leave Battersea spayed or neutered, preventing any Dog being bred from in the future. PLEASE sign our petition and share on your facebook/ twitter/ work place. After a certain amount of signatures, this petition WILL be looked at by the houses of common and the more people in the UK behind this new move, the better chance we have of finally making a change. Please watch "My Dog is a weapon" for an idea of what currently happens with no ownership laws in place, no fines for "backdoor" breeders and what happens when you allow Dogs to be used at their owners disposal. One little puppy was used as baiting, where they get a potential fighting Dog to attack it, in order to condition the Dog by reward that attacking a Dog is GOOD and giving it the taste of blood, they then beat the Dog and stumped cigarets out over its body, before dumping it in a park to die. THIS is what needs to change and its FREE for YOU to make a difference. Thank you so much, on behalf of every neglected, abused and abandoned Dog in the UK, Thank you.
Links