Pettition:Clean Air Safety-stop auto shredder
31
people have signed this petition.
Add your name now!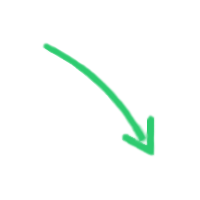 31

people

have signed.

Add your voice!
Maxine K.
signed just now
Adam B.
signed just now
Help us get a voice; to stop the re-zoning of residential areas into industrial, with no regard to the health or safety of the residents. This concerns Anyone who lives in a neighborhood where industrial businesses are allowed to operate. Causing air and noise pollution. Petition for: Revise re-zoning laws to protect the residents. Seeking-Better living conditions in this Southside neighborhood. Petition for: Omni Source Shredder to find another home And/or be a responsible neighbor. Residential Area at State/Shelby-- English-Bates / Southeastern Avenue Health/Safety issues being addresses are: 1. Breathing --respiratory issues 2. Headaches 3. Hearing loss 4. Breathing metal particles in the air 5. Metal flying in the air. At times large Pieces, Damaging roofs, and property and people. 6. Noise pollution 7. Hours of operation and no operation on No Zone days or weekends, and late nights. 8. Clean up the emissions from shredder. If you are concerned or have any of these health issues, Please sign this form. There are schools in this area. We must stand together for our children, and Our right to a safe living environment, and healthy Air. The people in this community deserve better. No one deserves to live in these continued conditions; contaminated air, extreme noise, unsafe living conditions. This concerns the neighborhood at State and Shelby to English/Bates to Southeastern streets. We are very concerned about the harmful affects the Omni Source shredder at 311 S. Shelby Street Indianapolis, Indiana 46202 is having on this communities health. Previously owned by Capital Metals. Listed in book as Indiana Auto Shredding The air is full of fine metals and smells very bad most of the time, with a metallic smell that causes extreme headaches. The noise has to be at or above the level that causes hearing damage and harmful health effects. Residents living over one block from the shredder, at Southeastern Avenue,with windows shut, and the noise is still loud enough to disturb the peace and comfort in our homes. Many nights being awaken from sleep in the middle of the night. (If you can get to sleep at all.) Not to mention the effects it is having on our hearing. Most of the time the smell is so strong, it fills our houses and headaches are inevitable. No one should have to live this way. The shredder is running almost none stop. 24-7 Even on No-Zone days. During very late hours of the night 10pm to 6 am, and on weekends. IF nothing else, this company needs to be good neighbors. Stop running 24 hours a day-7 days a week and on weekends. There are families living here, with children. Many of the residents in this area are on oxygen. Most have serious health issues. Cancer, emphysema, asthma,chronic coughs,weakness, allergies, Hearing loss, and ringing in the ears, and sleep deprivation, to mention a few. The residents of this neighborhood have contacted the Majors office, the Governor, the EPA, the Marion county health department. OSHA. And nothing is being done about this issue. Help us get a voice; Please sign this form. Help stop this 24-hour contamination of our lives. Thank you very much
Sponsor
Southside neighborhood residents Stop allowing Pollution causing businesses in Family neighborhoods. Stop re-zoning residential areas to industrial, with people still living in them. http://www.ipetitions.com/stopbadaire
Links
http://www.ipetitions.com/stopbadair environmental, human rights, make laws to protect people. Raise and enforce EPA standards.