please stop this sick Abhi mili track at once
166
people have signed this petition.
Add your name now!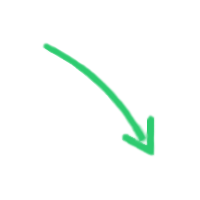 166

people

have signed.

Add your voice!
Maxine K.
signed just now
Adam B.
signed just now
Happy first anniversary to Karol baug cast crew, Zee TV and sunshiners. May you have better luck in this next year. That can only be made possible with better storyline.
We the viiewers are sick and tired of watching this sickness of abhi mili track. First mili trying to stab Simi and Abhi saves simi and now mili is trying to burn simi alive to get to Abhi or get Abhi. Mili is a married woman and should not be lusting after her sister's husband. For her abhi should be her jiju a father figure. Most of the viewers are tired of watching such sickess on the TV and stoped watching it. So I wonder why such track is still continuing? Why Abhi and Simi are keeping quiet encouraging mili to spread lies. Isn't elders' duty to bring youngr ones to the right path and that is what we want to see from zee serial and not some sick track where mili blackmail abhi to kill simi if she does not get him. Abhi should not give in or cater to Mili's needs. But he should refuse and teach her lesson. There should be no sickness shown between Abhi mili or no compromises with values shown.
We thought zee always had shows with morale and values and stuff and always shown that truth wins and liers and decivers manipulators loose. So please stop mili's sickness at once and make simi teach her a lesson in life that once you are married you stay loyal to your husband and do not look elsewhere. Tera pati tera parmeshwar hai sort of way. why did not abhi ask mili to tie rakhi and kept quiet? Why does not abhi speak up you are like my lil sister to me and for you to think of me this way is sin. enough is enough. This way you guys have driven away most viewers. Please give us some fresh track with Abhi simi moving back to Tarneja mansion and Mili move back with Vishal. opening Manju's eyes that keeping Abhi as a ghar jamai has messed up mili's life for now. Let manju send Simi back to her sasural taking her condition back. Zee makes god shows and karol baugh was one of the best show . So why did it ended up being trashy show with such sickness as younger Sisier in law eyeing and lusting for her sister's husband. and wanting him despite being married. Please make a correction and end this sick charade with a bold msg that such relations are sin and not acceptable. It only brings destruction to all invloved.
Abhi and simi should be given better ward robe. Why abhi is always shown wearing 2 pairs of jeans? One is faded blue and other faded black. He is a rich guy if he can buy simi diamond necklace and get 25 lakh rupees with one phone call why is he shown wearing 2 pairs of jean for an entire year and no trousers? Business men are suppose to wear dress pants and I thought that was known uniersally. Please give him nice wardrobe including better traditional clothes. Why are Omi and Anuj dressed nicely and Abhi is shown wearing clothes bought from some road side shop? His ward robe should be the best since he is a lead. zee can raise trp of the show by paying attention to such details.
Bring back old sweet sensible Mili someway repenting. Her chracter is damaged beyond repair.
Thanks.
Links