Stop the THEFT of Children's Innocence.
35
people have signed this petition.
Add your name now!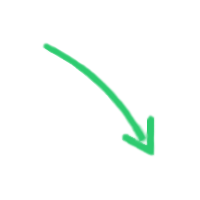 35

people

have signed.

Add your voice!
Maxine K.
signed just now
Adam B.
signed just now
To SIGN PETITION ————— Please scroll to the bottom of letter to Premier McGinty. and HIT 'SUBMIT' Thank You. To View the INAPPROPRIATE CONTENT ————— click the link to the right or cut and paste the link below. Please BE WARNED it is Extremely vile — beyond belief! http://syncogent.com/Theft_of_Innocence/Aberrant_and_Abhorrent.html To better UNDERSTAND the PROBLEM ————— read this: Premier McGuinty, as you are aware from communications on the subject: SEXUALLY EXPLICIT and EXPLETIVE riddled Tabloids are distributed FREE to all ages including children, within public Libraries from 'news'-stands at CHILD EYE LEVEL. These for-profit tabloids are 'warehoused' with tax dollars and distributed FREE within libraries and community centres. They are displayed in view of all patrons including preschoolers lining up without their parents for 'reading circle', children, tweens, teens, grandparents and the rest of us in low level racks FREE for the taking without restriction. With covers that feature EXPLICIT CONTENT and EXTREME EXPLETIVES! WHERE AS... these concerns have been brought to the attention of Librarians, CEO's of Libraries, City Councilors, Mayors, Members of Parliament, the Premier of Ontario, the Ministry of Culture, the Minister of Children and Youth Services, the Human Rights Commission and Provincial and Federal Attorneys General and the Canadian Department of Justice. Communications have received little to no response, or simply polite political 'pussy footing' and political 'buck passing' in lieu of action or solutions. A sampling of communications can be viewed here: http://syncogent.com/Theft_of_Innocence/Political_Leaders_Responses.html Strongest response: "This is indeed disturbing." -Dan McTeague MP Most ambivalent and contradictory response: "...I too find the material personally offensive...I have UNQUALIFIED confidence in the concern and care our Library Professionals and Board have for both our library and our community." -Mayor Dave Ryan The best advice offered: "...they are FREE right....then take them all and dump them in a blue box for recycling...BUT don't take the stand...that would be theft" -Police Officer on the front line dealing with Child Abuse, who said he agreed it was dead wrong but was powerless to stop it. No one in Ontario seems to be 'minding the store'. It appears we have no ADULTS in CHARGE. If it takes a VILLAGE TO RAISE A CHILD... where are our Village Leaders, Elders, Guides and Adults....those mentoring us in social responsibility WHERE AS... no leader is able or willing to take up the banner of leadership and no end in sight appears of this practice: robbing our children and youth of their right to innocence. I bring it to all those who are willing to BE A PART of the 'VILLAGE' which it takes, to raise HAPPY, HEALTHY, CREATIVE and PRODUCTIVE CHILDREN. WHERE AS... apathy, lack of political will and integrity to stand up and be adults, or deliberate ignorance of the issue-has left this blight in our community libraries and gathering places of children. It is time that indignation to this assault on the minds of children and youth be heard. WHERE AS... protection of free speech is NOT being debated here. It is NOT OK to to use public funds and our public libraries as a venue for promoting prostitution and deviant behaviours. It is NOT OK to rob our children and youth in their most vulnerable years of their innocence. It is not OK to insult and assault the minds of the rest of us. This is NOT about BOOK BURNING. This is NOT about CENSORSHIP. This is NOT about whether PROSTITUTION, ABHORRENT SEXUAL PRACTICE or BESTIALITY is right or wrong. This IS ABOUT COMMON SENSE. This IS about creating SAFE VILLAGES with ADULTS in charge, who take responsibility for children raised within our villages. We must DRAW THE LINE somewhere. Enough is enough. Where are our children receiving their values and view of the world The opposite of LOVE is not HATE, it is APATHY. PLEASE BE COUNTED, SIGN THE PETITION NOW -to stop this assault against children and patrons of our libraries and public institutions. Please sign the petition to Premier McGinty to stop this practice NOW. If you wish to view the visually explicit images that await our children in our libraries please click the link to the Right or Below. These are best Viewed with Netscape, Firefox or Safari Web Browsers. If your browser won't work and you can't see the photos only the background... you have been spared and are likely better off. Sorry. Click LINK below or to the right, to view Content of Tabloids -distributed free within our libraries to patrons of all ages. WARNING: VERY EXPLICIT and GRAPHIC http://syncogent.com/Theft_of_Innocence/Aberrant_and_Abhorrent.html ______________________________________________________ To: The Premier of Ontario Mr. Dalton McGuinty Legislative Building Queen's Park Toronto ON M7A 1A1 Dear Premier McGuinty, Please take decisive and immediate action to rid our libraries and community centres of the FREE DISTRIBUTION of BULK, SEXUALLY EXPLICIT and EXPLETIVE riddled Tabloids. Tabloids available FREE in to all ages including CHILDREN. Publications which depict simulated sex and content which counsels aberrant and abhorrent sex and love advice including bestiality. Which are 'warehoused' with tax dollars and feature weekly 15 page full colour 'catalogues' of overtly and graphically SOLICIT PROSTITUTION. Signed, Citizens for the protection of the innocence of children and family values. http://syncogent.com/Theft_of_Innocence/Aberrant_and_Abhorrent.html
Sponsor
' P E O P L E of the V I L L A G E The 'village' which it takes to raise Happy, Healthy Children.
Links
http://syncogent.com/Theft_of_Innocence/Aberrant_and_Abhorrent.html