LITTERING
33
people have signed this petition.
Add your name now!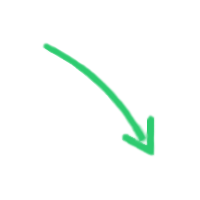 33

people

have signed.

Add your voice!
Maxine K.
signed just now
Adam B.
signed just now
Relevant Background Information 
           When people throw things from their car, drop things on the ground or even if someone aims for a garbage can, misses and leaves it there, that is littering. Littering is becoming a bigger and bigger problem in the world. According to Will The World Run Out of Fresh Water, littering and water pollution started by overpopulating the country and producing too much garbage. All this garbage then travels either into the water system or is put in big landfill, these two things are a big part of littering . When there are more people there is more garbage made. Some say the global warming is also adding to the decline in water sources and the increase in littering. Fertilizers and pesticides contaminate the water source to a large degree. These problems increases as the population goes up. When litter is on sidewalks or along curbs, it may get washed down into storm drains during a heavy rain. Eventually this water leads to the nearest river or ocean. If the water becomes polluted from litter, we can no longer use it for drinking or recreation. 33% of the garbage come from the fast food meals eaten each day by americans. Usually garbage is brought to a landfill where it is covered in dirt to seal in the strong odor. These landfills are a big part of littering the only difference is that all the garbage is in one place. According to New York State Department of Environmental Conservation most things take more than 500 years to decompose, glass bottles never decompose. The New York State Department of Environmental Conservation also say that "Litter is unsightly, unsanitary, unappealing, can be hazardous and degrades the quality of our lives by degrading our environment." According to No More Trash Online "people are too lazy to dispose of trash properly." Before people started acting upon this problem littering was a big problem in the United States, people did not know what they were doing when they would drop a piece of garbage on the sidewalk. Now a days people are trying their best to recycle and reuse things ( for example in my school they have set up a system to separate recyclable things, compostable things, and garbage) but there are still some loose ends to be resolved. __________________________________________________________________________________
Solution 
            Every time you drop a piece of garbage on the ground even if it is really small you are littering. Most of the solutions to stop littering really depends on the people. One little group that picks up litter only helps a little piece of this big problem. To really make a difference everyone has to help. So if you are walking by and you see a piece of garbage like an empty water bottle or a rapper of some sort, pick it up and either recycle it (if you can) or throw it out in a garbage can. Another way to help this problem is if you buy a plastic water bottle every day, STOP! First of all it is not the healthiest thing and second of all it is a waste of plastic. After you throw out your plastic bottle it stays in a landfill for a very long time before it decomposes. To stop this you should buy a metal water bottle and fill it up everyday (and it would save you lots of money). Also if you are shopping for something and you see it is overly packed with plastic that is not needed, don't waste the plastic by buying it. The health of our country relies on the action of the people!
_____________________________________________________________________________________
Source: http://extra.mdc.mo.gov/news/out/archive/arc2-2010.html
Source: http://adrianasassoon.wordpress.com/2009/10/12/fashion-landfills/fashion-landfills-1/
Links
WATCH THIS VIDEO!!!! 
Source: YouTube