Stop Israel Committing Genocide in Gaza
88
signers.
Add your name now!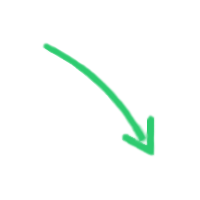 88

signers.

Almost there!

Add your voice!
Maxine K.
signed just now
Adam B.
signed just now
The Israeli & Egyptian blockade of Gaza amounts to a slow-motion Genocide of the Palestinians of Gaza, under Article II(c) of the 1948 UN Convention on the Prevention and Punishment of the Crime of Genocide (see below for the Case Outline).

We, the undersigned, demand that the United Nations Security Council & General Assembly:
Immediately adopt Resolutions that acknowledge that the intent & effects of the blockade of Gaza fall under Article II, & II(c) of the 1948 Convention;Take immediate steps to lift completely the blockade of Gaza & to alleviate the suffering of the people of Gaza, by any means necessary;Fulfill, without delay, all their responsibilities to prosecute & punish those responsible for the blockade & Genocide, under Articles III & IV of the 1948 Convention.
Case Outline


On 29 Feb. 2008, Israel's then, & current, Deputy Defence Minister, Matan Vilnai, threatened Gazans with a "bigger Shoah" (a Hebrew word normally reserved exclusively for the Holocaust - http://www.guardian.co.uk/world/2008/mar/01/israelandthepalestinians1), suggesting the intention of the Israeli government to take actions that have since inflicted on Gazans "conditions of life calculated to bring about (their) physical destruction in whole or in part" (II,c), (bearing in mind that genocide needn't involve continuous military attacks). Vilnai's subsequent attempts to redefine the remark are unsurprising, as Israeli government lawyers would, no doubt, have immediately castigated hm severely for "letting the cat out of the bag".

The interpretation that the Israeli government intended (& intends) to commit genocide in Gaza is supported by the following evidence:

the IDF's own rabbinate encouraged "Cast Lead" soldiers to treat the Palestinians like the Biblical Philistines (who the Biblical "heroes" Shamgar, Samson & Saul slaughtered without restraint - Judges 3 & 15-16, 1 Samuel 14, etc.), http://www.haaretz.com/hasen/spages/1058758.html;the IDF encouraged the use of reckless force & the deliberate targetting of civilians in Gaza, http://www.timesonline.co.uk/tol/news/world/middle_east/article6715417.ece;weapons used in "Cast Lead", & before, have left significant toxic soil contamination which is feeding into the human food chain, http://www.countercurrents.org/manduca171209.htm & causing abnormally high rates of birth defects, http://english.aljazeera.net/focus/gazaoneyearon/2009/12/2009122712921463480.html;deliberate destruction of water supply & sewage infrastructure in Gaza, both before & during "Cast Lead", & their inability to repair infrastructure because of the blockade, has led to a significant, & increasing, threat to Gazans' water supply & health, http://www.uruknet.info/index.php?p=m62636;since before "Cast Lead" the Israeli naval blockade of Gaza has decimated the Gazans' fishing industry, all but cutting them off from a valuable food source, http://electronicintifada.net/v2/article10015.shtml;the almost total blockade since "Cast Lead" has been accompanied by deliberate attacks on agricultural targets, significantly reducing the ability of Gazans to grow their own food, http://electronicintifada.net/v2/article11074.shtml;Israel's Foreign Minister, Avigdor Lieberman, has been reported by the Turkish Prime Minister, Recep Erdogan, (& many less prominent people) as threatening to use nuclear weapons in Gaza, http://www.haaretz.com/hasen/spages/1123646.html.
In an interview on 15 January 2010 with "Executive Intelligence Review" magazine (Volume 37, Number 5, February 5, 2010), Dr. Francis A Boyle, one of the world's leading authorities on International Law & Genocide, stated:
"What we're seeing in Gaza now, is pretty much slow-motion genocide against the 1.5 million Palestinians who live in Gaza.... If you read the 1948 Genocide Convention, it clearly says that one instance of genocide is the deliberate infliction of conditions of life calculated to bring about the physical destruction of a people in whole or in part. And that's exactly what has been done to Gaza, since the imposition of the blockade by Israel; then the massacre of 1,400 Palestinians, two-thirds of whom were civilians, in Operation Cast Lead. And that also raises the element in the Genocide Convention, of murder, torture, and things of that nature.''
(More here: http://www.scoop.co.nz/stories/HL1002/S00026.htm)

Sponsor
Gildas Sapiens, oppressors.org
Links