REFORM ADOPTION & SAFE FAMILIES ACT (AFSA) PUBLIC LAW 105-89
132
signers.
Add your name now!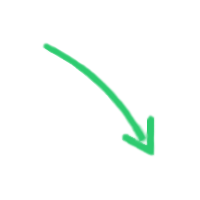 132

signers.

Almost there!

Add your voice!
Maxine K.
signed just now
Adam B.
signed just now
Has CPS abused the intention of the Adoption and Safe Families Act (ASFA) of 1997, Public Law 105-89 105th Cong., 1st sess. on November 19, 1997?

Are the 4 primary goals of ASFA
1) Moving children promptly to permanent families
2) Ensuring that safety is a paramount concern
3) Elevating well-being as a major focus of child welfare system efforts
4) Improving innovation and accountability throughout that system

being manipulated to benefit the government and foster care agencies than the families and children?

Since the enactment of this Public Law foster children have been adopted out at 300% more than prior to this law.

I need your support to reform and revised ASFA to ensure families can be reunified with their children who have been placed in foster care. CPS has exaggerated their cases to the courts by falsely reporting the safety of the children is not met at their families homes. We need to all stand up for our constitutional rights to parent our own children.

Government funding and incentives need to be properly used to provide families and children with adequate services for those who desire to thrive as a family unit.

Congress had allowed the excuse of the alleged failure of family preservation programs to justify permanently separating more ... children from their parents.

Please sign this petition to help me regain my parental rights and be reunified with my two children. CPS has used hearsay and fabricated false testimony because they were more financially motivated to receive federal cash incentives than to provide me the services for my family to thrive than only survive.

I thank you personally for taking the time to visit my link and sign my petition.

May God Bless you and please pray for all the children who are the real victims from this law that take them away from the families that truly love them.

Please share this link with all your friends and family. Your voice does count, but we all need go get involved to change these laws if we want change to happen.

See links for more info

God grant me the serenity to accept the things I cannot change, the courage to change the ones I can, and the wisdom to know the difference.








Sponsor
Affiliated People's Alliance
Links