Deny Variance at 465 Gaillardia Way, Acworth, GA
146
people have signed this petition.
Add your name now!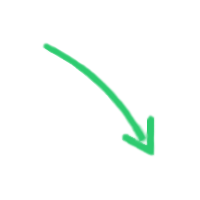 146

people

have signed.

Add your voice!
Maxine K.
signed just now
Adam B.
signed just now
To the attention of: The Cobb County, GA Board of Zoning Appeals Cobb County Community Development Zoning Division 191 Lawrence St. Marietta, GA 30060-1661 Our attention has been drawn to an application for a variance in Cobb County law, General Development Standards, regarding height of fences and walls, for a property located at 465 Gaillardia Way, Acworth, GA 30102, in the 600+ home Chestnut Hill Subdivision located off Bells Ferry Rd. We, the undersigned, request you deny this variance. The owners of the property have built a fence along the property line adjacent to 467 Gaillardia Way. The fence violates Cobb County law which restricts such fences to a height of 8 foot at their highest point. The height of this fence reaches 8 foot 10 inches towards the front of the property and nearly 9 foot 7 inches at the back. This fence not only violates Cobb County Code but also the Chestnut Hill subdivision Architectural Controls Committee CCRs (Covenants, Conditions and Restrictions) document provided to and subscribed to by homeowners when purchasing a home in the covenant controlled Chestnut Hill Subdivision. This document states fences of only 6 foot in height are permitted in Chestnut Hill. However, the Chestnut Hill Homeowners Association (CHHA) ACC Committee generously approved a fence of between 6 foot and 8 foot in height for the 465 property due to the variations in the grade of 465 and the adjacent 467 property. The residents of 465 then took advantage of the ACC and their generosity by totally disregarding the height they had both agreed upon and that the owners of 465 submitted plans to construct. The homeowners of 465 thus showed contempt for both Cobb County code/law and the governing body/Architectural Controls Committee in the subdivision by building a fence that exceeded 8 foot in height by a significant amount. And now they have applied for a variance AFTER THE FACT in an attempt to get approval for their illegal and immoral act. We believe it is unlikely a fence of such height would be built by accident. In order to build an 8 foot fence, one would likely purchase 8 foot fence panels. But this fence is constructed of panels that had to be 10 foot to start. Such 10 foot panels are quite a bit more costly than 8 foot panels, so again, we believe it to be unlikely anyone would pay more for them for any other reason other than to build a fence that is taller than the legal 8 foot limit. This indicates to us the residents of 465 Gaillardia Way built their fence above the legal limit with malice and forethought. We request that the Cobb County Zoning Commission/Board of Zoning Appeals deny the property owners of 465 Gaillardia Way and their request for a variance. Approval of the variance would set a bad legal precedent for residents of Chestnut Hill and all in Cobb County. Especially those living in covenant controlled local subdivisions, which could only lead to further challenges by homeowners to both of these sets of local governing laws/rules. Without enforcement, these laws and rules written to govern and enforce our community standards become meaningless. Please help us preserve order in our Cobb neighborhoods and the value of homes in Chestnut Hill and in all similarly governed Cobb residential subdivisions by upholding Cobb County law and denying the variance request at 465 Gaillardia Way. If desired you may see photos of this fence and view links to associated legal documents at: www.stop10footfence.org Thank you.
Sponsor
stop10footfence.org is the sponsor. It is a group established by the resident owners of 467 Gaillardia Way, Eric and Beth Hyman, who are the original owners of that property since it was built in 1992. The Hymans are parents of four children ages 8 to 18 and have been active in school, community and neighborhood programs since moving to the area in 1992. Other members of the group include friends, family and neighbors who are equally concerned by the matter at hand.
Links
www.stop10footfence.org If necessary, please see the following link to the Cobb County, GA government web site and scroll to page 21-22, \"Sec. 134-267,