Stop Usage of the N-Word in Class
293
people have signed this petition.
Add your name now!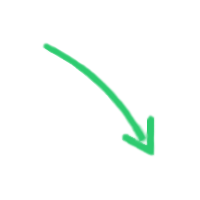 293

people

have signed.

Add your voice!
Maxine K.
signed just now
Adam B.
signed just now
The N-word was used to dehumanize Black Americans, and separate them from white people with the same name. It carries a legacy of hatred and disgust by placing perpetuating stereotypes of Black people as "lazy, and worthless." It is not appropriate to use this word in a school environment, especially when it is used by a teacher, who is supposed to create a safe environment for all their students.

One of the main arguments against not using the N-word when teaching is by leaving it out, you erase the racism in the book, and you lose the integrity of the work. I do not believe this is the case. It is enough for students to read the word in the book, it is enough for teachers to simply say "N-word" when it comes up. As students in America we already understand the horrific nature of the N-word without hearing it aloud. When a teacher says the N-word aloud it only serves to create an environment that is not safe for all students, as they hear a word meant to dehumanize part of our population coming from an authority figure they are supposed to respect. All it does is make the classroom an uncomfortable environment. The absence of the word aloud, as we read it on the page is enough to demonstrate the racism in the book. There are more beneficial ways to discuss racism, and the N-word such as including supplemental reading materials about the history of word, as it was used as an instrament of oppression
Furthermore, some teachers will even go as far as to encourage their students to say the word when reading because "they should not be scared of it." This makes the classroom even more unsafe because the dehumanizing comes from one's peers. It causes students to become desensitized to the word, and not understand the gravity of it.
We the community of Chatham demand the English Department instruct its members to stop the use of the N-word when they teach book that feature it, and to stop encouraging students to say it.
We must utilize a better way to discuss race relations from our history