STOP Triple Killer Tankersley Parole
1556
signers.
Add your name now!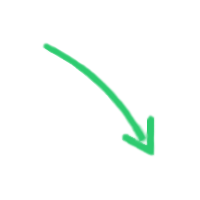 1556

signers.

Almost there!

Add your voice!
Maxine K.
signed just now
Adam B.
signed just now
Convicted Murderer JAMES EDWARD TANKERSLEY, better known as prisoner GDC ID: 517974, killed these three young men on Oct 10, 1987. He was awarded by a jury of his peers and the State of Georgia TWO CONSECUTIVE LIFE SENTENCES for his heinous cold blooded murder of TIMMY HARRELL and BILLY REESE (Acquitted for the murder of RICK LAVARNWAY). He has ONLY served approximately 30 years. The Parole Board is moving to RELEASE him on a Work Release Program subsequently followed by a FULL RELEASE from serving his TWO CONSECUTIVE LIFE Sentences! The FAMILIES and FRIENDS of THREE VICTIMS have suffered indescribable pain for many years and just when the wounds are bearable, the State of Georgia wants to reopen them. We humbly ask you to sign this petition and make your voice heard to STOP the PAROLE of this Convicted Murderer.
WARNING...GRAPHIC CASE "SNAPSHOT": TANKERSLEY shot RICK in the heart, immediately turned and shot TIMMY in the BACK of his head while sitting unarmed in Rick's car, then ran up to the car, stuck his gun in the window and "double-tapped" BILLY in the BACK of his head, behind his right & left ears, "execution style", while Billy was SLEEPING in the back seat (yes...SLEEPING)! TANKERSLEY then drove Rick's car, with his three victims inside, into a lake where Timmy ultimately drowned. (Read for yourself, Columbia County, Ga two EYE WITNESS trial testimonies are publically available)
YOU HAVE A RIGHT TO CONTACT OUR PUBLIC SERVANTS at the Parole Office by emailing to victimservices@pap.state.ga.us You MUST Ref: GDC ID / 517974 and the MURDERER'S name in your correspondence. You can fax your objections to the release of this CONVICT to 404-651-6668. The DEADLINE DATE set by the Board is October 3, 2017 (UPDATE: Deadline date extended to October 12!). Time is of the essence!
*** PLEASE LISTEN TO THIS VIDEO: https://www.facebook.com/bill.lavarnway/videos/134...
For more details visit FB page: https://www.facebook.com/stoptankersleyparole/?ref...
Please Like, Share and Click "invite friends to like this page" while on the above FB site. This will assist the families in getting the word out. We sincerely and respectfully ask you to PLEASE SHARE this petition with everyone!
The Families, Friends & Supporters humbly appreciate your consideration and action to help us stave off yet another travesty.