STOP TORTURE ; ARRÊTER LA TORTURE ; أوقفوا التعذيب
46
people have signed this petition.
Add your name now!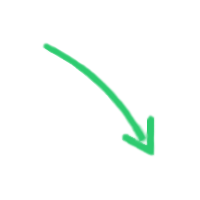 46

people

have signed.

Add your voice!
Maxine K.
signed just now
Adam B.
signed just now
PETITION


« SAHARA OCCIDENTAL, ARRETEZ LA TORTURE »

Je m'associe à la campagne « Sahara Occidental, arrêtez la torture ! » , je dénonce, aussi, toutes les formes de traitements cruels et dégradants pratiquées au Sahara Occidental de la part des services de sécurité marocains et j'apporte toute ma solidarité avec les victimes de la Torture au Sahara Occidental et à travers le monde.
Par la signature de cette pétition, je déclare mon soutien à cette campagne afin de mettre fin à la souffrance du Peuple Sahraoui , qui continue à endurer dans l'indifference et le silence de la communauté internationale.

Nom et Prénom :
Responsabilité :
Coordonnées (e-mail):
Signature :

PETITION
« Stop the Torture in Western Sahara »
I am joining the Stop Torture in Western Sahara Campaign and I denounce all forms of cruel and degrading treatment to human beings in Western Sahara and the rest of the world.
I pledge my support to this campaign to bring back dignity of human beings who are suffering from the inconceivable indifference of the international community.
Name:
Job title :
Contact details(e-mail):
Signature:
Petición
« Detengan la tortura en el Sáhara Occidental »
Me uno a la campaña Detengan la Tortura en el Sáhara Occidental y
denuncio todas las formas de tratamiento cruel y degradante contra las
personas en Sáhara Occidental y en el resto del mundo.
Prometo mi apoyo a esta campaña para devolver su dignidad a las
personas que sufren por la inconcebible indiferencia de la comunidad
internacional.
Nombre:
Profesión:
Contacto (email):
عريضة
"الصحراء الغربية، أوقفوا التعذيب "
أعلن انخراطي في حملة " الصحراء الغربية ، أوقفوا التعذيب " وتنديدي بكل أشكال التعذيب وغيره من ضروب سوء المعاملة أو العقوبة القاسية أو اللانسانية أو المهينة الممارسة بالصحراء الغربية من طرف الأجهزة الأمنية المغربية وأكد على تضامني مع ضحايا التعذيب في كل بقاع العالم .كما أعلن دعمي للحملة من اجل وقف معاناة الصحراويين في ظل صمت المنتظم الدولي :
الاسم الكامل :
الصفة :
البريد الالكتروني :
التوقيع: