Don't Let the State Steal our Rights!
1401
people have signed this petition.
Add your name now!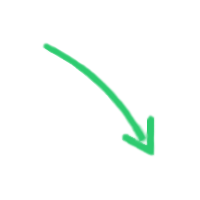 1401

people

have signed.

Add your voice!
Maxine K.
signed just now
Adam B.
signed just now

We the undersigned supporters of food freedom in Wyoming petition Governor Matt Mead, the Wyoming Department of Agriculture, and the Wyoming Legislature to make sure that proposed changes to the 
Wyoming Food Rule are not adopted. 

As written, the proposed changes would take away our right to own a share of a cow (or goat) in Wyoming, and to hire someone else to feed and maintain that cow on our behalf, and to milk that cow so that we can enjoy the benefit of an animal that we own. The livestock business is full of arrangements wherein everything from race horses to herd sires are owned by multiple parties, and where all kinds of livestock are owned by one entity, but cared for and housed or pastured by others for hire.  If adopted this rule would be a wholesale taking of private property, and would eliminate the right of a Wyoming citizen who does not live where cows or goats can be kept to choose the fresh food that they seek for themselves and their family.

This, at the very least, would represent a regulatory taking of private property, and would require the State of Wyoming to compensate all cow and goat share owners for their loss, not to mention the loss of legitimate income to those who have been employed to pasture, feed, breed, care for, milk, and deliver the product of these animals to their owners.

Secondly, it appears that the proposed rule would mandate that anyone seeking to sell garden greens that are prepared and ready for a restaurant or store to sell would have to apply for and receive a license from the state for "potentially hazardous" food, and that this could not be done in a home kitchen. This would eliminate the availability of fresh cut garden greens at our Farmers Markets, restaurants, and stores, as all cut greens would have to be prepared in a licensed and certified kitchen that by definition cannot include a private home.

Thirdly, the current regulations for eggs allow for fresh local eggs to be sold in grocery stores if they are marked as "ungraded eggs."  There is no reason to change this, especially to the point that local, fresh eggs would no longer be available in Wyoming.  In addition, in order for a flock owner to be able to sell eggs to a licensed and certified "food establishment" it would require farm flock owners to build separate facilities complete with bathrooms, multiple sinks, and expensive, unnecessary equipment just to be able to sell eggs.

Wyoming agriculture contributes more than $1 Billion dollars per year to our state economy. Unfortunately, less than 5% of our rich agricultural resources are available to Wyoming consumers as fresh, wholesome,
locally grown food for our tables. Instead it is shipped out of state  where it is processed, packaged, and shipped back with most of its value (both nutritional and financial) has been stripped off out of state.


These proposed rules only make that travesty worse by preventing Wyoming consumers from access to the rich, healthy, locally grown
food they desire, and by  adding cost and over-regulation to producers to the point it is impossible for Wyoming producers to sell their products to Wyoming consumers.

This robs the Wyoming economy, and deprives citizens of their right to choose what they eat. It deprives ambitious, hardworking, and taxpaying growers and producers of their ability to make a living.

This is not about food safety. It is about government control, and unnecessary interference into the private lives and decisions of 
Wyoming families.

These rules must not be allowed to be enacted.

You can find the proposed changes at: 
http://wyagric.state.wy.us/component/content/article/34-agnews/267-wyoming-food-rule-change-to-2011
 
Sponsor
Wyoming Food Freedom Frank Wallis f.wallis@ezrocking-ranch.com 307 682 4808
Links