Stop The Use Of Essential Oils Diffused In Public Schools
253
people have signed this petition.
Add your name now!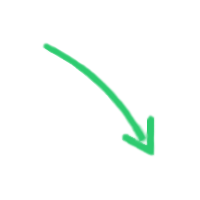 253

people

have signed.

Add your voice!
Maxine K.
signed just now
Adam B.
signed just now
While studying the industry of aromatherapy and the use of essential oils for my Aromatherapy Certification and as part of my job, a topic keeps coming up about school staff using essential oil diffusers in the classroom to help children with focusing on school-work or to cleanse the air of any germs and other reasons. This weighs very heavy on my heart because the more I learn about using essential oils safely and how incredibly important it is, the more I want to stop the dangerous practices that are going on. So here is a little bit of essential oil safety and why I feel that schools SHOULD NOT be using essential oils in the classrooms without proper training and education NOT FROM AN MLM COMPANY REPRESENTATIVE. It would make more sense to have a registered/certified aromatherapist to educate the school staff about essential oil safety and uses. Any essential oils diffused or sprayed into the air should be approved by the parents of the students in the classroom. Some of these blends used contain essential oils which can potentially be a health hazard for some people with medical problems.
1. There are MULTIPLE essential oils that should not be used on or around people with certain medical conditions such as epilepsy, asthma, high blood pressure, and heart problems.
2. It should NEVER be a teachers decision to therapeutically treat children with the diffusion of essential oils to "help" them. Ever. Period. They are teachers, not licensed/registered/certified aromatherapists.
3. Essential oils that are inhaled from the air enter the olfactory system where it eventually enters the blood stream which then carries it through the central nervous system.
4. Diffusing essential oils IS NOT LIKE BURNING A CANDLE OR USING A WAX WARMER.
5. The inhalation of some essential oils is HIGHLY DANGEROUS to people with blood clotting disorders, if you are on blood thinners, and if you are prone to getting bloody noses.
Admin, staff, teachers........ I want you to take this information seriously. You could potentially be putting children's lives at risk. You are not to be therapeutically treating students in your classroom at your own discretion. There are many, many dangers and risks to using essential oils without the proper knowledge and training. You are trained professionally to be a teacher. Not an aromatherapist.
This petition DOES NOT include individual students given EO jewelry or inhalers by their legal guardian. This petition applies to diffusing essential oils into the air around children.
Please sign and share this petition to bring awareness to the safe usage of essential oils and getting them OUT of the hands of school staff who have not been properly trained by a professional (not an mlm representative) and to get permission from all parents of the students in the class before serious damage is done to the students or other faculty with health problems!