Stop the Trap: Reject the Trans-Pacific Partnership (TPP)
52
people have signed this petition.
Add your name now!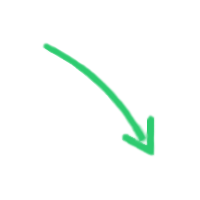 52

people

have signed.

Add your voice!
Maxine K.
signed just now
Adam B.
signed just now
What Is the Trans-Pacific Partnership?
Canada just reached a deal that involves 11 other nations, on a secretly negotiated, massive so-called "free-trade" agreement, the Trans-Pacific Partnership (TPP). All 12 countries, including Canada, account for about 40% of current global economic output and a third of world trade, which can lead to the largest regional trade agreement in history. Stephen Harper in his last year of power, negotiated the TPP in secret and was dishonest with the public about what the deal actually meant, as he knew we would find it unacceptable.
How Will This Affect Us?
As the long fought for, recent release of the TPP text proves that the agreement will greatly empower corporations by virtually eliminating consumer's health, safety, labour, privacy and environmental regulations. The TPP will enforce corporate domination over our justice system and benefit the super wealthy at the expenses of things we care about, like fair economy, food safety and job development. Sold to the public as a trade deal to help exports, independent studies show it won't do much for our economy, but instead have impacts on our day-to-day lives - from driving up the cost of medicine to increasing the cost of education. This trade agreement will also allow Canada to import foreign dairy, some of which could contain bovine growth hormone and heavy metals. The cars we manufacture will be forced to contain more foreign parts, causing Canadian workers to compete with Vietnamese's 65 cents/hr wages. This means that there will be more job outsourcing, which will lead to lack of job security in Canada.
Why Should We Urge Justin Trudeau to Reject the TPP?
Corporate lobbyists are pressuring the new government to ratify the deal because the TPP will be beneficial for them, but negatively affect everyone else. Although negotiations for this deal have been taken place for the last 8 years, the content of the TPP has been carefully kept from us. Public opinion polls show that most Canadians are still oblivious to the terms of the agreement. If we're being asked to weigh in on a complicated 6,000 page deal, we need to understand it first! It's not a strong or healthy democracy if we're not informed about how it works and how it can have many loopholes to it. Currently, Justin Trudeau and Chrystia Freeland are asking Canadians for their views before making the inescapable decision. Together we can make the change we want to see! To do so, find out more, speak up and spread the word! With a click of a button, you can sign this petition, support my cause and become involved in making Canada the country we all know it can be!