Stop the Superintendent
258
people have signed this petition.
Add your name now!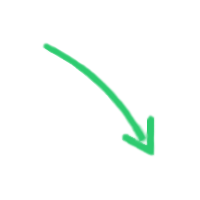 258

people

have signed.

Add your voice!
Maxine K.
signed just now
Adam B.
signed just now
Letter to the superintendent, mayor, and school board committee members of the city of Easthampton Massachusetts.
To all Easthampton residents who are Alumni, future Alumni, parents, and future parents of Smith Vocational High School students. It was brought to my attention that yet again the superintendent of Easthampton along with the school committee members think they can decide the future of our children.

Being an alumnus myself, as well as countless family members and friends, we understand and I'm sure many others understand and agree that Vocational schools are our future. We can also agree that not all students learn and process things equally. Some learn better by studying and reading, while others learn with a more hands-on approach. Vocational and technical schools are designed for those hands-on students and even those that want or need to learn a trade.

Over the years Easthampton has started to restrict the number of students they approve to attend Smith Vocational all in what seems to be an effort to save "money" and by doing so, send students to C-Tech in West Springfield. The C-Tech program is a program that supplies students with only 2.5 hours a day of learning a trade and students being interrupted in their academic classes to be bussed to and from West Springfield.

Those that have attended Smith Vocational know and understand that C-Tech and Smith Vocational offer two very different teaching approaches. Smith Vocational offers a full week of 6-hour days learning a trade and even being able in some cases depending on the program perform and learn skills in a real-life environment and trade off the following week of full 6-hour days of academics.

C-Tech also does not offer all the same programs that Smith Vocational offers. In a money-saving effort, the superintendent would only approve students to attend Smith Vocational if they chose a program C-Tech did not offer. However, now she is refusing to send students to Smith Vocational unless they choose only one of two programs, Animal Science or Agriculture Mechanics. Eliminating plumbing, electrical, criminal justice, and cabinet making from the list that C-Tech does not offer. By doing this, she is saying they don't want future plumbers, electricians, police officers, dispatchers, and the countless other career paths criminal justice offers for the future of the city of Easthampton. All to save the city "money". Money that comes from our tax dollars.
When the superintendent was asked what her reasoning is, she is quoted saying C-Tech has updated facilities. "Facilities" do not give our children the education and skills. The design of the programs is what supplies the kids with the skills and education needed, not the looks of the facilities.

As a parent, homeowner, and taxpayer, it's our decision where our children attend school and it's the child's decision on who or what they would like to be in the future, not the decision of the superintendent, mayor, or any school board committee members.

On the topic of saving the city and taxpayers money, the poor choices the superintendent, school board building committee, and our mayor have made shouldn't fall on the shoulders of our children. They should not be told what or where they should study or who or what they should be.

The poor choices certain city officials have made on the new elementary school project names just a few bad choices that could have saved taxpayers hundreds of thousands of dollars.

Take for example the football field that our local football program fundraised for and was awarded CPA funds (CPA funds that are tax dollars) to rebuild the field in 2015-2016, only for the city to build a new school on the field. CPA funds of five hundred thousand dollars never mind the one hundred thousand dollars the members and players of the program raised. Building the new school on the newly rebuilt football field left the city and taxpayers to replace the field or refund the CPA.

Let's not go into details of the lack of planning for the entrance to the new school that lead to needing a roundabout that cost taxpayers an additional million dollars. Those poor decisions alone made by members of the city are now affecting and falling on the shoulders of our children.

Please help me and stand with me to change the bad choices the superintendent and other city officials are making for our children. Let them know our children's futures matter. Let them know it is our choice as parents, and guardians as to where our children attend school and it's up to our children as to whom or what they would like to be in the future, NOT there's.

Please share with other families and friends in the Easthampton community and sign the petition to allow our children to decide their own future education and allow any student in the City of Easthampton that would like to attend Smith Vocational with NO restrictions or guidelines set by the city of Easthampton