Stop The Steal Michigan GOP
3957
people have signed this petition.
Add your name now!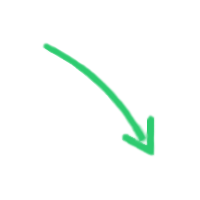 3957

people

have signed.

Add your voice!
Maxine K.
signed just now
Adam B.
signed just now
An Open Petition to Speaker Chatfield, Majority Leader Shirkey, and GOP Members of the Michigan Legislature:
We call on you to (1) immediately call a joint hearing on election integrity, irregularities and fraud; (2) Subpoena Secretary Benson to testify, (3) impound the Dominion machines and run forensic analysis on them, and (4) Vote by close of business on January 4th to send the Republican electoral slate, which represents the Michigan legal vote, to Congress.
We write as a Michiganders and ordinary Americans to ask you to stand up for this great country and investigate this massive fraud and attempted coup on our great nation from enemies foreign and domestic. As Michigan's Legislature, you are the branch of government that most closely reflects the will of the people of this state. Our Founding Fathers intended the state legislatures to exercise their power to choose manner in which our electors were appointed. Now is not the time to shy away from this awesome responsibility, but to rise to the occasion. The future of our nation depends on it.
We have worked as poll workers, volunteered as challengers, filed affidavits, read the forensic reports, and watched the Michigan hearings on voter fraud. The results certified by Secretary of State Benson are not a true and accurate reflection of the legal votes of the people. It must be stopped.
Events Before Election Night.
Prior to election night 2020, our Secretary of State, Jocelyn Benson, a registered Democrat, acting unilaterally and without legislative approval, flooded the electoral process for the 2020 general election with absentee ballots. The Secretary of State accomplished this partisan scheme by unilaterally sending absentee ballot request forms to every household in Michigan with a registered voter (no matter if the voter was still alive or lived at that address) and to non-registered voters who were temporarily living in Michigan or who were not United States citizens. The Secretary also permitted online requests for absentee ballots without signature verification, thereby allowing for fraud in obtaining an absentee ballot. Worse, she sent unsolicited ballots to countless thousands living in Michigan and in some cases to residents of other states. 12.23% of those individuals never requested an absentee ballot from their city or township as required by MCL 168.759. That translates to between 326,460 and 531,467 ballots cast in violation of MCL 168.759.
The Michigan Legislature did not approve or authorize Benson's unilateral actions—and for good reason. Predictably, a flood of unauthorized, absentee ballots ensured the dilution of lawful votes and precipitated an unfair 2020 general election, as the evidence adduced from election day at the TCF Center in Detroit, Michigan proves. Not even the Michigan Constitution can confer extra authority on the Secretary of State to change or alter the election procedures established by the State legislature. The Michigan Legislature set forth detailed requirements for absentee ballots, and these requirements are necessary to prevent voter fraud because it is far easier to commit fraud via an absentee ballot than when voting in person. Michigan law, MCL 168.759, plainly limits the ways you may get an absentee ballot. Secretary Benson didn't comply with any of them.
Most importantly, the Secretary of State cannot rely on the declared pandemic as a rationale for circumventing legislative intent or for unilaterally implementing procedures that undermined the integrity of the 2020 general election. The rule of law, as established by the United States Constitution and the Michigan Legislature, dictates that the Secretary of State follow these rules. There is no pandemic exception.
Rather than accept your invitation to testify at the House hearing to justify her wholesale disregard of Michigan election law, Secretary Benson chose instead not to attend. Such hubris and blatant disregard for the will of the People, as expressed in the Legislature, is beyond the pale. Rather than simply accept such disregard or the results of a fraudulent election, we ask you to hold a joint hearing on election integrity and fraud immediately. We ask you to subpoena Secretary Benson and ask her to explain and otherwise justify her noncompliance with Michigan law. The investigations to date demonstrate significant irregularities and likelihood that fraud sufficient to overturn an election occurred. You owe it to conduct an open, transparent, serious investigation into these discrepancies. You must hold her accountable.
On Election night around midnight, President Trump was winning Michigan by approximately 400,000 votes with about 80 percent of the vote totaled. When the next 10% of votes were counted, from Wayne County (Detroit), Biden suddenly caught Trump, with 90% of the votes in. Biden made up that the deficit with 10% of the total vote. That means that nearly 100% of the vote from Wayne County went to Biden. This is a physical and statistical impossibility. One expert in statistics has offered sworn testimony that the chances of Biden winning Michigan after being so far behind was less than one in one quadrillion.
Putting aside the staggering statistical unlikelihood of Vice President Biden pulling off the mother of all Hail Mary's (times 4, when you factor in Georgia, Wisconsin and Pennsylvania), Michigan's databases show that 3,507,410 individuals applied for and received an absentee ballot from the state.
The Antrim Forensic Report of the Dominion machines shows that cheating occurred and votes flipped. The FEC requires an error rate of 0.0008% for election security and integrity. The Dominion machines had an error rate of 68.05%. That is a fatal and significant error and demonstrates a serious breach in security and election integrity. Additionally, when the system experienced an error, it requires a poll worker to adjudicate the ballot. All the adjudication and audit logs from November 2-November 6, 2020 were DELETED. This shouldn't be permitted.
Other evidence of election fraud or manipulation of results in Michigan includes:
174,868 people voted via mail in ballot who were not on any voter log in Michigan.
A mail in ballot rejection rate of 0.27% (approx.15,000 votes) when the historical norm is 10X that number (3.0%)
Numerous witnesses (including independents and Democrats) testified about a truck with "Biden only" "pristine ballots" arriving at 4 am.
A Wayne County (Detroit, MI) Election worker testified about she and her colleagues were instructed to falsify dates on mail in ballots.
Dominion Contractor, Melissa Carone talked about fraud in TCF Center. While she was there for 27 hours, there were batches being run 8-10 times – not a single vote for Trump and all for Biden. She has also said that part of Dominion CEO, John Poulos's, testimony was false.
We call on you to (1) immediately call a joint hearing on election integrity, irregularities and fraud; (2) Subpoena Secretary Benson to testify, (3) impound the Dominion machines and run forensic analysis on them, and (4) Act by January 4th. According to Article 2, Section 1 of the United States Constitution, you have the power to pull back the Democratic slate of Michigan electors. A simple majority vote from each house by close of day January 4th is all that is needed to send the Michigan Republican Slate to Congress. Act now.
We are paying attention. We will primary any Republican who does not stand with President Trump and the truth now. Have courage. Stand for election integrity. Pull back the Democratic slate of electors. Stand for truth and freedom. Stand for Michigan. Stand for America.
Sincerely,
We The People of Michigan