STOP the SM Cebu Marine Theme Park Construction
2142
signers.
Add your name now!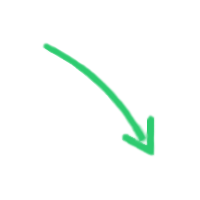 2142

signers.

Almost there!

Add your voice!
Maxine K.
signed just now
Adam B.
signed just now
This one is for you, Tilikum.

NOTE: There are updates as you read down the page. The first part was the original statement, followed by the next releases.
-------
March 11 - "It will also have an amphitheater, where dolphin and sea lion shows will be held."
Source: http://www.sunstar.com.ph/cebu/local-news/2016/03/...
There are more sustainable and humane ways to promote awareness for wildlife. Certainly, there are more humane ways to keep animals in captivity apart from just keeping us entertained during boring weekends or holidays. Research facilities that promote awareness and conservation exist to help species propagate so they can continue to exist in the wild, eventually. What aquariums like this do is counter the effects being done by these conservation efforts. They create demand to PULL these wild animals out of their NATURAL HABITATS so they can be put in a big cage, such as an amphitheater for our amusement.

Let's help stop this.
Here are some updates:

Now they're saying there won't be any dolphin shows in the park, and the animals will be under good care. But it's not just about the dolphin shows, is it?
This is not just about the whales, dolphins, and sharks -- this is about all the other marine flora and fauna, especially those that are already endangered, that are being taken out of their natural habitats. It doesn't matter if you are just "taking a sample from a population", the fact remains you're purposefully taking them out of their natural habitat, to confine them in a tank for profit. There is still no excuse for that.
To educate the people? Are the benefits of "educating" those who will pay to enter worth the detriments -- i.e. the cementing of the mentality that it's okay to pull wildlife out of their habitat? Do people really go there to be educated and be influenced to save the seas? Maybe. But herein lies the irony, they just contributed to its demise by going to the place where they wish to learn how to save it. And the establishment just enabled it.
Sometimes the best type of learning is to teach our nation is through actions backed up principles. I've said it to a reporter, and I will say it again -- I'm concerned about it because of the principle behind the act -- Should we, as a nation, support projects that allow capture of wildlife, so they can be put in aquariums for entertainment, and profit? As a citizen, I've learned there's something terribly wrong with that, regardless of where the project is put. That's the principle behind the concern.
In the spirit of fairness, transparency and dialogue, posting the reply of the Mayor and Management to the issue. Full report is on the link above. Briefly, the Mayor is looking going to look into the Ocean Park operation, but does not see any need to speak with Management of the park just yet:
"The position of the city government, obviously it has to be on the basis of attribute of ownership," he said. When asked if he thinks the project would be beneficial to the city, Rama said "when you already have property being sold, whatever is done as long as not illegal, city government will just be hoping and earnestly praying that conversion will be for economic, social cultural and intellectual outcome."
So it is in the same breathe of transparency, that I ask that the good Mayor be transparent in how this case will be looked into. I also hope that he will listen to what the citizens are saying about it (from both sides, by all means).I'm also curious as to what the national agencies think about this case.
As for the statement of Vice President of Sales and Marketing Armi Cortes:

"Cortes said all animals will be taken cared of just like in the existing Ocean Park in Manila. With this, Cortes is inviting those against the marine-themed park, particularly those who petitioned against its construction in Cebu, to visit the Ocean Park in Manila to see for themselves that the management has not been remiss in taking care of the animals."
An opportunity for dialogue, this is most welcome.
However, in the interest of critical thinking, I'll put this on the table. The issue still stands -- Is it okay to pull animals out of their natural habitat -- collect them, harvest them (be it a sample of a population only) -- put them in a park, for profit? Secondly, should the choice have to boil down between conservation and protection of species versus profit, what would an ocean park choose? Curious case, this one.