Stop the slaughter of Whales and Dolphins by Japan
187
people have signed this petition.
Add your name now!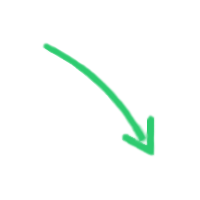 187

people

have signed.

Add your voice!
Maxine K.
signed just now
Adam B.
signed just now
Japan is still slaughtering the last whales and dolphins in ever increasing numbers. The official death count is 400 to 500 whales each year. But more than likely is this number is much higher. The slaughter of these innocent beautiful creatures only serves the so-called "national pride and culture". But killing these animals is not only absolutely unnecessary and cruel, but also impacts the entire ecosystem in a devastating manner and has a huge impact on climate change.
If the whales go down, they WILL take us with them.
In the end everybody will suffer from this needless animal cruelty. We must stop whaling in Japan now.
Japan has -under pressure of international criticism- said in the past it only hunted for scientific research reasons. Of course the whole world knew that this was a big lie. In 2015 Japan announced restarting whaling for commercial purposes again. The truth is that it only serves a so called "Japanese tradition" that they do not want to give up until the last whale and dolphin is slaughtered.
How is whale hunting related to climate change?

Whale hunting is devastating for phytoplankton. (Plankton is the collective name for tiny animal and vegetal life forms in seawater. The phytoplankton is the vegetable part thereof). Phytoplankton gets it nutrients mainly from excrement of sea mammals.
This phytoplankton produces approximately 70% of all oxygen in our atmosphere and acts as a giant carbon sink. Without phytoplankton, temperatures on earth would become too high to support human life, that is if we do not die from oxygen depravation before we fry to death. We simply cannot survive without phytoplankton. Thats why: if we kill the whales we are committing mass sucuide. Since 1950 the number of phytoplankton has fallen by around 40%. This is directly linked to whale hunting and climate change.
We must stop the slaughtering of whales by Japan before it's too late. Help us by signing this petition.
We will personally hand out all signatures to the ambassador of Japan, hoping to increase the pressure on the government to stop this insanity.
Remember: If the whales go down, they WILL take us with them.