STOP THE SCUM & SCAM OF DIVORCE
13
people have signed this petition.
Add your name now!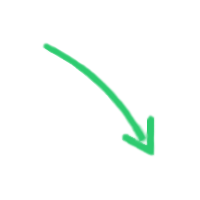 13

people

have signed.

Add your voice!
Maxine K.
signed just now
Adam B.
signed just now
DON'T LET YOURSELF OR YOUR LOVED ONES BECOME A VICTIM OF THE GREED OF SELF INTEREST!! HELP STOP THE FINANCIAL SLAUGHTER OF DIVORCE!! NOT ONE MORE FAMILY NEEDS TO LOSE THEIR HOMES OR LIFESAVINGS FOR THEIR ALIENATED RIGHT TO DIVORCE.
          Allowing attorneys to use the equity in couples homes to freely pay themselves to litigate divorce cases is a clear conflict of interest which can't help but entice the nature of greed, consequently, leaving many families in financial ruins. Legislative steps need to be taken to better protect the public interest from attorneys who justify the financial slaughter of couples and their families has a right and entitlement of their livelihood. The legal profession cannot police themselves and if nothing is done couples will continue to be led into the trap of self interest. When signing this petition you will be asking your local representative to introduce legislature which will make:
1]          MEDIATION MANDATORY AS THE FIRST STEP: in divorce cases, before allowing attorneys to become involved. 
2]          STOP AND ABOLISH A CONFLICT OF INTEREST: which allows attorneys to freely pay themselves from the equity of couples real estate and businesses.
3]          PLACE A $10,000 CAP ON ATTORNEY FEES: to force attorneys to negotiate divorce cases and stop the abuse of a confict of interest which encourages the litigation responsible for driving the high cost of divorce.
4]          A WAIVER: clearly detailing the financial consequences of allowing attorneys to pay themselves from the equity of couples homes, if couples choose to go beyond the $10,000 cap.
          It would be immoral to allow another couple and their children left at the mercy of a conflict interest which will rob them of their homes and lifesavings by the scumbags of the legal profession.
          My ex and I lost not one, but two houses, nearly a quarter of a million dollars in equity to the deceit of self interest encouraged by a conflict of interest. If these vultures can justify taking two houses, they will not hesitate to taking one.
          It's time to stand up to these CROOKS!! 
Sponsor
Ronald Grenier BLOG www.dickndick.wordpress.com
Links
The link below has related materials which will provide more detailed information. please feel free to read and leave a comment.