Stop the RV Park at Windmill Point
21
people have signed this petition.
Add your name now!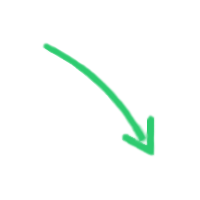 21

people

have signed.

Add your voice!
Maxine K.
signed just now
Adam B.
signed just now
Petition to Lancaster County Board of Supervisors
STOP Windmill Point Marina's Plan to develop an RV PARK!
We, the undersigned, respectfully express our strong opposition to
Windmill Point Marina's Request to Amend their Master Plan to allow Development of an RV Park!
This request is scheduled for public hearing at the July 2020 Board of Supervisors meeting; expanded comments by the public may be presented at that time. We strongly oppose this request for many reasons, including, but not limited to, the following:
The applicant has not presented a complete proposal and site plan, so questions remain about layout, lighting, safety of drive aisles and walkways, parking, accessory structures, Chesapeake Bay Act compliance, etc. These kinds of details are crucial to evaluating the proposal.
Ownership of the marina has taken no significant steps to protect the shoreline of the property, Windmill's beautiful beach, or the hotel pads on the waterfront, all of which have now washed into the Rappahannock.This is not good stewardship of the riverfront or the environment, both of which are important to Lancaster County and its citizens. Negligent management of something as important as the waterfront is not a strong endorsement for responsible management of an RV park on the property.
Ownership of the marina cannot be trusted to follow through with promises made when he purchased the property.
Ownership of the marina has allowed recreation vehicles to be parked and occupied on marina property for several years, continually ignoring Lancaster County demand letters that they be removed because they violate the Master Plan for the property. This irresponsible behavior should not be rewarded by approval of new plans.
RL Prop 2011-1 Investments LLC and Peter Anzo have a long track record of litigation, delinquent payments and fines for non-compliance that does not reflect well on the wisdom of business decisions made in the past. There can be no reasonable expectation that a completely new business at the marina will be successful.
Additional elements of marina operation (such as floating docks) have been available on property for years but have never been installed, which could improve the marina and increase income through slip rentals.
An RV park would require the least amount of investment that the ownership can make to try to generate some income for the struggling marina. Any plan designed to be cheap and quick will not be an investment in quality development.
The Master Plan currently in place has been the general basis for many other property and development decisions; those of us who live here have relied on that vision to guide our choices. To drastically change the direction of that vision by allowing development of an RV park undermines the trust and consensus built over the years between Lancaster County, the area's residents and homeowners and the marina ownership.