STOP the Rogers Cell Tower at Spider Lake
68
people have signed this petition.
Add your name now!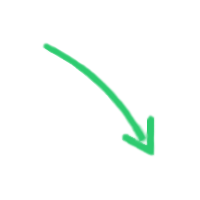 68

people

have signed.

Add your voice!
Maxine K.
signed just now
Adam B.
signed just now
Friends and neighbours of Spider Lake,
Most of you will be aware of the proposal by Rogers Communications to place a cell tower on the property adjacent to the corner of Spider Lake Rd and Willowhill Ridge. I am strongly opposed to this. Please see the letter below which I have sent to Rogers Communication, Halifax Planning and Development, Innovation, Science and Economic Development Canada and Counsillor District One. I am creating this E-Petition in the hopes that some of you will join me in opposing this tower. You can E-Sign it and the results will be posted to the web site of the petition, or write your own letters, or ignore it. For your consideration. Thank you.
Pat Watson
From: Patrick Watson
48 Willowhill Ridge
Waverley, NS, B2R 1X3
TO: Rogers Communications Inc
By email to: rogers.maritimesconsultations@rci.rogers.com
14 October 2016,
Sir / Madame,
I have received your information package dated 3 October 2016 regarding your proposal to place a Cell Tower in the vicinity of Spider Lake, where I reside. I am very strongly opposed to this proposal. Public comment has been invited and I am writing for this reason. So that you are aware, I am also starting an E-Petition for circulation to all residents of Spider Lake and that will be forwarded to you separately. I have communicated my objections to several municipal and provincial politicians, all of whom support my initiative herein.
There are two primary issues which drive my initiative to stop the placement of a cell tower in this location.
First, it has been well documented through independent real estate market analysis that cell towers have a seriously negative effect on home values. Dozens of studies have been conducted and the average decline in property values in the vicinity of a newly placed cell tower is between 9 and 21 percent. A much larger percentage (approximately 70%) of perspective home shoppers indicated that they would not consider purchasing homes in the close vicinity of a cell tower. Even buyers who believe that there are no adverse health effects from cell towers, will probably look elsewhere, or seek a price discount for a property located near a communication tower. Either way, the likely drop is sale price and resultant loss of equity will be in the tens of thousands of dollars for all properties in line of sight of your tower.
Secondly, the medical and scientific communities are very much at odds over the impact of cell tower radiation. The fact is, that the stigmatism and fear of the uncertain will always win the decision of where to buy a home, given the opportunity to not buy near a cell tower. Many perspective home purchasers will be lost, thus reducing sales in a very competitive market.
For these reasons, I will emphatically and aggressively oppose the proposed location by Rogers. Viewing the on line cell tower map, there are currently 12 towers in the Burnside industrial park, three of which are Rogers. One Rogers tower is approximately just 3 KM from the proposed location. Industry Canada is actively proposing changes to some of the existing conditions of license for tower and site sharing. Tower sharing agreements are now being negotiated and that makes a lot of sense.
Furthermore, I have consulted with Halifax Planning and Development with regards to Zoning restrictions which may apply. They have reiterated that the final authority for approval rests with Innovation, Science and Economic Development Canada, however, and I quote from the reply from Halifax Planning:
"The Administrative Order distinguishes between "preferred sites" and "non-preferred sites". The site near Spider Lake is not a preferred site because it is within lands designated Residential under the Municipal Planning Strategy for Planning Districts 14 & 17 (Shubenacadie Lakes). Because the site is not preferred, HRM requires Rogers to conduct public consultation – this is why you have received the information package from the applicant (lands within Industrial, Resource, or Utility designations are considered "preferred", and HRM does not require public consultation for these applications)."
The proposed location is due west of the spider lake residences, so as we watch the sun setting we will be drawn to the ugly structure with the bright blinking lights and the haunting doubts about the unknown medical dangers radiating endlessly. Rogers – Please find a more remote location for your structure!
I request confirmation of receipt of this correspondence.
Sincerely,
Patrick Watson