Stop the Robot Ego Heart velvet ropes during Burning Man!
24
people have signed this petition.
Add your name now!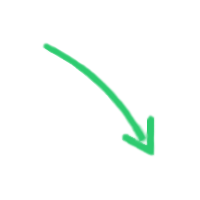 24

people

have signed.

Add your voice!
Maxine K.
signed just now
Adam B.
signed just now
This is a petition to bring awareness to the exclusivity of what Robot Heart is bringing to Burning Man. 2013 Burning Man has just wrapped up & not without a bad taste in the mouths of many for the bad attitude that the Robot Heart crew had towards us during this years event. The metaphorical velvet ropes were in full force. Each year it only gets more exclusive. This is not the culture, vibe or attitude that Burning Man promotes. When approaching the Robot Heart art car this year and seeing that there was plenty of room to get on, the gentleman at the front told me he was not letting anyone on because, "they were still getting ready for the evening." Seeing as how there were about 15 people dancing around Atish + Mark Slee as they played their great set, the so called "set up' had already happened bc the party was in full swing. I nicely told him there were 5 of my friends on the bus I could see and I would love to go have some fun with them on the bus, he put his hand on my shoulder and said, "It is IMPOSSIBLE for you to get on this bus right now or EVER" and proceeded to make me step aside while he greeted and let 8 people on the bus right in front of me. I gave him compassion for his horrible bounceresque lame attitude but I will also not let this slide. This type of behavior cannot be accepted at Burning Man. We are all equal there no matter what! Period. Where would Robot Heart be without all of the music lovers that want to be present to hear most of the great sounds that come from that bus? The ego's represented by the Robot Heart crew towards their fellow Burners should not be tolerated. If you or someone you know has been thrown shade from these people please make your voice heard. Burning Man's DMV says and I quote "If the mutant vehicle is not at capacity, they must let you on. This is part of the agreement with the DMV that they, as art car owner, signed off on. If this happens 
to you, please report it to the DMV. If a pattern is found, they will not be licensed the following year."Perhaps the bottom line is, as Black Rock City citizens, it's up to all of us 
to make sure that mutant vehicles – especially the ones that function as roving nightclubs – don't turn into the same sort of douchey VIP clubs for the young and beautiful that exists back in the Default World. Robot Heart needs to know and be accountable for their actions, words & attitudes. The playa is not some NYC exclusive night club!  Let us all not forget the #1  of the 
Ten Principles  is 
Radical Inclusion-
Anyone may be a part of Burning Man. We welcome and respect the stranger. No prerequisites exist for participation in our community.
 This petition will be sent to BurningMan.org to become aware of what happened this year."
Links
http://brcweekly.com/BRCWeekly2013_int.pdf