Stop The Release Of Selena Gomez's Greatest Hits Album
15
people have signed this petition.
Add your name now!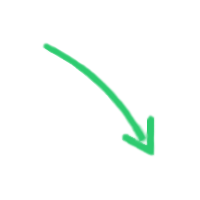 15

people

have signed.

Add your voice!
Maxine K.
signed just now
Adam B.
signed just now
On November 24th, 2014, Hollywood Records will release Selena Gomez's Greatest Hits album entitled 'For You'.

At the tender age of 22, it is tragic to see such a young and talented artist having their career prematurely celebrated in this fashion. Selena is adored across the globe for her musical talent and still has many years of releasing fantastic songs ahead of her. If anything, this compilation of her finest works is at least twenty years too early!

Interestingly, Selena has signed to Interscope Records and is working on a new album of fresh songs. So how can a Greatest Hits precede this? The implication here is that Selena will now only record average material. Not sure why a huge label like Interscope would want less than the best from the talent on their roster. It is also unlikely that Selena herself would want to create mediocre music.

Also, 'For You' contains two new songs. How do these qualify for a greatest hits?
By definition, an album of this nature should be a collection of previously released, best performing material. To add new, previously unavailable tracks, is outside of this framework and clearly cannot be considered hits as they have no track record of success. Furthermore, these inclusions imply that there are not enough actual proven 'hits' in the first place to warrant an albums worth. If this is the case, then the entire release should be put on hold until a sufficient volume of tracks is available.

It has been reported that the album has been created so that the artist can be freed of her contract with Hollywood Records (http://en.wikipedia.org/wiki/For_You_%28Selena_Gomez_album%29). If this is true, why would the label wish to taint the career, future and legacy of Selena, after all the revenue they have received from the artist's catalogue? Surely it would be fairer to have her release a new material, long player instead?

'For You' is unfair on the fans as well. Many will own Selena's catalogue to date, and as true supporters will feel compelled to purchase this album too - in order to obtain just two new songs.

For the sake of this artist's career and her fanbase, please support this petition to stop the release of the Selena Gomez Greatest Hits album 'For You' on Hollywood Records. By doing this, we can look forward to many more years of fantastic songs from our favourite star. In twenty years time, when Selena has had an illustrious, lengthy and successful career, we can all then enjoy a true Greatest Hits album from her containing only proven classics and no new songs.