Stop the Railroad Bridge Being Built Over a Sensitive Manatee Sanctuary!
299
people have signed this petition.
Add your name now!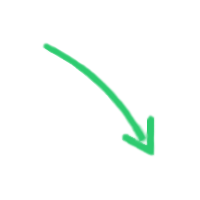 299

people

have signed.

Add your voice!
Maxine K.
signed just now
Adam B.
signed just now
The Port Canaveral Authority in Cape Canaveral, Florida, has proposed to build a new rail system in order to give direct rail access into the port for ease of receiving cargo. While we here in Brevard County are not opposed to economic growth, we ARE opposed to the current path of the new rail. The path of this rail will span the North Banana River. This will create major ecological as well as socioeconomic dilemmas.
The North Banana River is a no motor zone, a manatee sanctuary, and is largely untouched, and is the ONLY area of the banana river that still boasts lush seagrass beds. These beds are on an exceptional rebound from just a few years ago. The grass itself may not seem like nearly enough of a worthy reason to deny new infrastructure linking the port to Merritt Island, but damage and/or loss of these seagrass beds could create an unforseen ripple effect in the Banana River that could have a very distant reach in the years and decades ahead.
If this plan goes forward, they are proposing over 10,000 feet of earthen seawalls in order to complete the project. This equates to almost TWO MILES of seawall that will further choke off the river. Other areas of this river that have many causeways spanning it are devastated and completely devoid of vegetative life due to dramatically decreased flow caused by earthen seawalls bottle necking the flow. The seagrass beds are the absolute foundation of life in our river, as almost 90% of 3,000 species in the Indian River Lagoon's watershed will rely on this grass at some point during their life cycle. It is the last bit of this extremely crucial habitat that we still have in this area.
Please sign the petition today if you agree that the Port Authority should alter it's current proposed path (there are several viable alternatives to consider). A railway spanning the Banana River is an intrusive and invasive impact that will forever alter the hydrology of the North Banana River. Our Causeways are killing these unique and beautiful bodies of water and it is time to say enough is enough! We DO NOT need another causeway here. The Banana River is a body of water in sharp decline. Let's preserve the only part of this lagoon that is still alive and thriving.