Stop the racial profiling of black and brown people in Delaware County
124
people have signed this petition.
Add your name now!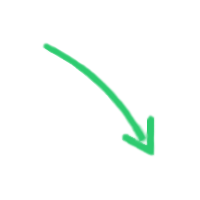 124

people

have signed.

Add your voice!
Maxine K.
signed just now
Adam B.
signed just now
On March 8, 2018 a 15 year old black male was walking alone in his neighborhood of Upper Providence Township, Delaware County PA, less than half a mile from his home when he was approached by three police vehicles. He was not breaking a law; he was not with a group of other teenagers; he was not in possession of a firearm, illegal drugs or controlled substances. He was simply walking home in the snow because he had missed the school bus that normally takes him to the private school he attended in Wynnewood, PA.
This gifted young man, a member of Mensa and on 90% scholarship at the prestigious school, was diagnosed with social anxiety a month prior and was anxious about missing the bus and getting to school late.
According to the police report, officers responded to a "disoriented juvenile" which came in at 9:55 am, at exactly the same time that the three police cars arrived at the Sunoco Station where he was walking.
When approached and asked if he needed a ride, he told the officers no. The officer stated on the report he appeared to be "mentally and physically disabled" They then continued to persuade him to get in the back of the police car so they could give him a "courtesy ride" home. He was placed in the back of the car and escorted to his home.
He is not physically disabled. He is not mentally disabled. Although he was not physically harmed, in his own words he was "terrified, and told the officers that he did not want a ride home.
His teachers subsequently noticed a drastic decrease in his work and attendance.
On May 13, 2018 this young man was admitted to Children's Hospital of Philadelphia for severe dehydration because his anxiety was so extreme he had stopped eating. He had to withdraw from school and forfeit his scholarship. All of the mental health professionals agree that the anxiety and depression he was experiencing at the time was escalated by the interaction with the police.
Eight months later, the young man is still receiving therapy and experiencing post traumatic symptoms from the event including being on guard when approached by adults in authority and unwilling to open his eyes when walking anywhere in his neighborhood.
We, the residents and voters of Delaware County, PA are calling on the Delaware County Sheriff's office and the Upper Providence Township Police department to acknowledge the trauma that was inflicted upon this young man who has lived in their community for his entire life.
We ask in the name of community cohesiveness and racial healing:
that the racial profiling of young black and brown men cease;
that our trusted servants recognize and understand that for a young black or brown child, a ride in the back of a police car is NOT a courtesy unless they are in need of emergency medical care.
The UPT Police acknowledge and understand that black and brown people are well aware of the overwhelming statistics and cases of racial profiling, excessive force and death resulting from unwarranted interactions with the police.
Recognize that to be approached with excessive response while walking and any interaction with the police, especially if they are already experiencing anxiety or depression can be life threatening and cause not only a serious emotional disturbance and trauma but cause an innocent citizen of their community to feel unsafe rather than protected.
Acknowledge that our police are not social workers nor mental or medical health professionals and should call on the above as a first responder if they expect that they are approaching someone with a mental or physical disability.
that a community task force be charged with developing and/or overseeing policies that protect marginalized members of our community so that we all feel safe and protected.