STOP! the proposed TAX INCREASE in Kenya
88
people have signed this petition.
Add your name now!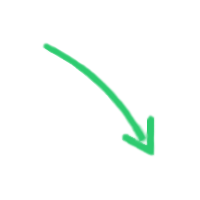 88

people

have signed.

Add your voice!
Maxine K.
signed just now
Adam B.
signed just now
As you know the govt is proposing to increase taxes from Jan 1,2020.VAT will go up to 16% and incom taxes will got up from 25% to 30% - if you earn 100k you will pay Ksh 5,000 more in taxes starting Jan 1.
Although the tax breaks were given becuase of Covid 19,the pandemic and its effects are far from over. Many people have lost basic sources of income and its frustrating that you and I have to pay to support friends and relatives because of failure of govt to adequately prepare and support its citizens.
Come Jan 1, 2020 the cost of living is bound to increase several fold because #1. We will have less incomes as govt increase income taxes from 25% to 30%...for example of you earn 100,000you will pay Ksh 5,000 more and VAT will go up another 2%. #2.The 20% depreciation of the shilling from 102 to 120 means input costs and transport costs will rise as we import a lot of stuff. In addition as schools are opening that will naturally increase the household budget for basic goods.
In moments like this what the economy needs is not a decrease in consumption but rather an increase in consumption so we can sustains jobs and grow employment. A decrease will result to throwing more people into poverty. You see if you have less to spend on milk or Unga or sukuma, the farmer will have less incomes and they will have to fire the farm hands as they can't afford to pay them, the farm hands will call you their relative to send them some money and that vicious cycle repeats over and over
In times like these govts encourage household spending through tax cuts or social benefits e.g. Unemployment benefits to help people fund consumption and resuscitate the economy. This is what the American and Europeans have been doing for the past few months, our economic managers can't possible be more wiser.
You can also ask what will govt do with the extra monies, yes we have loans to pay (long story for another day) but you and I know we also lose much much more through corruption. Read the ongoing investigation into the KEMSA scandal where people got a multi million shillings tender just by walking outside KEMSA offices. My point is the govt an make do with what we alrwdy pay by curbing corruption and spending efficiently.
Luckly you can take charge of our future. By signing this petition we will send a message to parliament and let the MPs know in uncertain terms that we are not willing to pay more taxes only for those taxes to be stollen while service delivery is woeful - we have seen doctors dies becuase eof lack go PPEs. The govt must drive for efficiencies in public spending.
I am looking 500,000 Kenyans to sign this petition so that we present it to parliament. KRA does not have the legal powers to increase taxes only the MPs have and they have to listen to our voices, your voice and my voice and on this matter.
Please send this petition to your MP so they can append their signature.

We can change the trajectory of this country, we are the PEOPLE.
POWER TO THE PEOPLE